What a joy to meet at live events! This year, the Campsited teams were at the Atlantica La Rochelle and SETT Montpellier trade shows.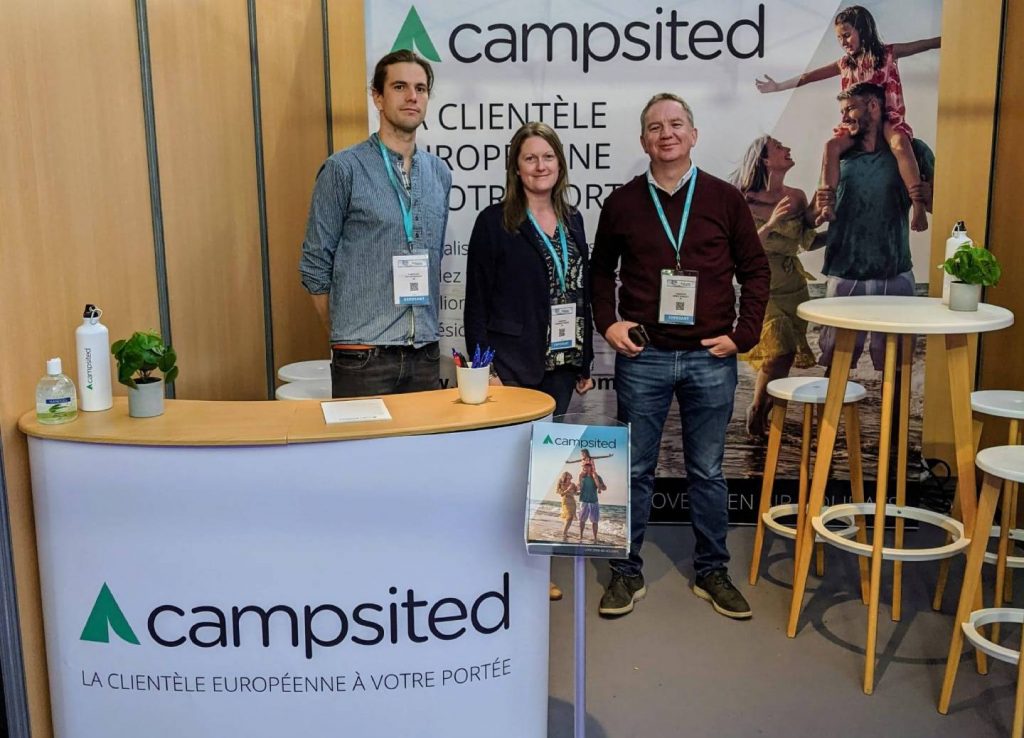 We love the fact that these events are an opportunity to meet campsite owners and suppliers, away from pressing day-to-day matters: a few minutes to simply catch up. We discussed problems and solutions, new features and functionalities of our platform launched this year and coming next year, your projects and our projects... and generally took stock of our partnership.
This year, in a nod to sustainability - an important topic of conversation in the industry at present - we offered reusable, steel drink bottles to our visitors. 150 of you will have them of your desks this year and we hope they will help keep you hydrated and happy :-)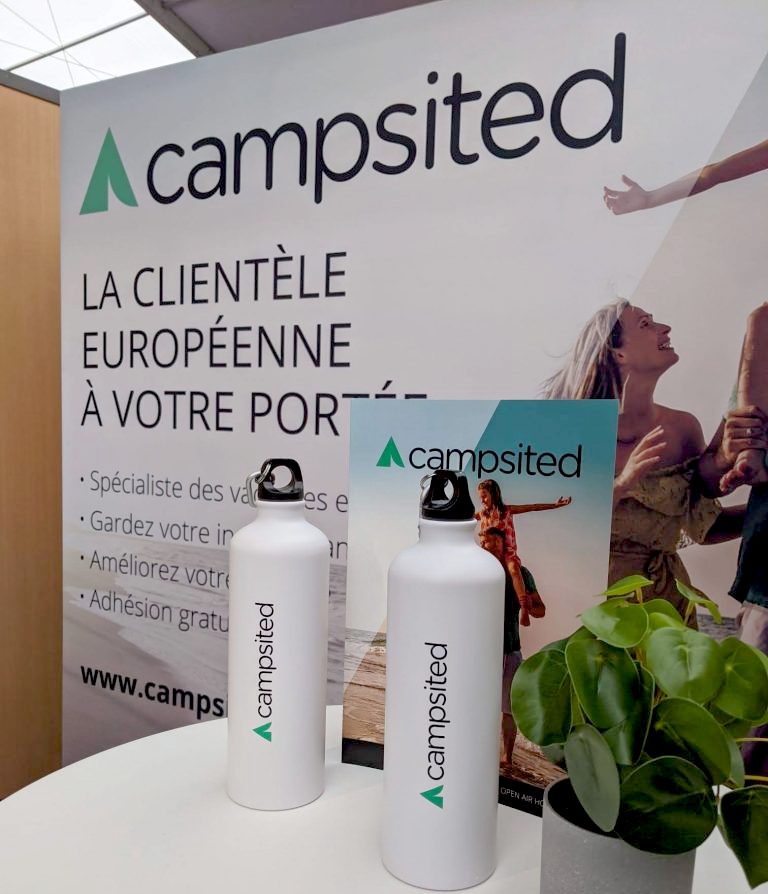 Lots of campsite owners who visited our stand at events this year and in previous years have chosen to list their establishment on our portal. We're happy that our mission and culture struck a chord with you and that we share the same values.
As campers and fans of the open air, we want to offer great campsites to our website visitors, to encourage them to take a camping holiday.
All this while respecting the independence of the campsites, their conditions of sale, and of course the charter of good practice of the FNHPA.
Thank you for your visits and for allowing us to market your campsite.