At Campsited, we have a simple view of life where, once in a while, everyone should press pause. We all need to get out into the open air now and then and reconnect with the things that really matter in life – friends, family and nature, to name but a few.
The moment it all made sense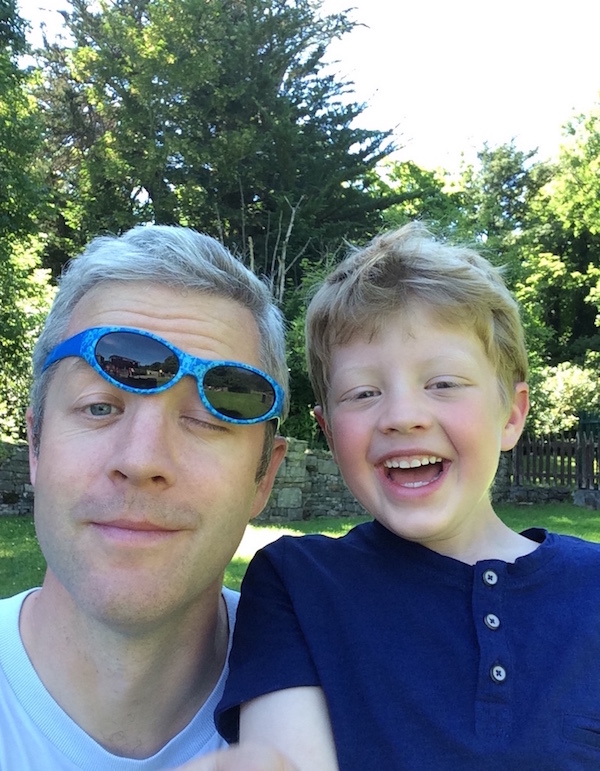 This vision was born of a personal experience founder Finán O'Donoghue had with his family. Playing out in the wild with his son on a camping trip, he realised he didn't really know the little man. All because of a hectic work life.

But in that moment, there was just him, his son and Mother Nature. Basic, pure and simple.
Finán made a promise to himself that day: to change his busy life and to help others get back to the things that matter most.
He's still changing his busy life! But the second part of that promise has become a reality, with Campsited.
Where we are now
Three iterations of Campsited.com, thousands of campsites and many confident investors later, Campsited is now a multilingual platform and an international company.
It helps people to book thousands of open-air breaks every year, across many countries. As well as accommodation, you can also book holiday activities and rent a car. From 2022, you'll be able to hire a campervan and book a ferry crossing too.
Our commitment to make it easier for people to access great holiday experiences grows every day. In this way, we hope to spread the joy that comes with time spent in the open air, with loved ones.
Where we want to be
At the same time, we realise now, more than ever, that travel is having an impact on the natural environment we hold so dear. So, we have made a commitment to find a pathway to becoming a carbon neutral company as quickly as we can. It's easy to say it. Now we'll go and do it, starting in 2022.