We have a simple view of life, where once in a while everyone can press pause, go camping and reconnect with what really matters in life – friends, family and nature, to name but a few.
The moment it all made sense
This vision was born out of a personal experience Founder Finán O'Donoghue had on a trip with his wife and young son. Playing outside in the wilds with his son one day while on the trip, he realised he didn't really know the little man. All because of a hectic work life. In that moment it was just him, his son and Mother Nature. Basic, pure and simple.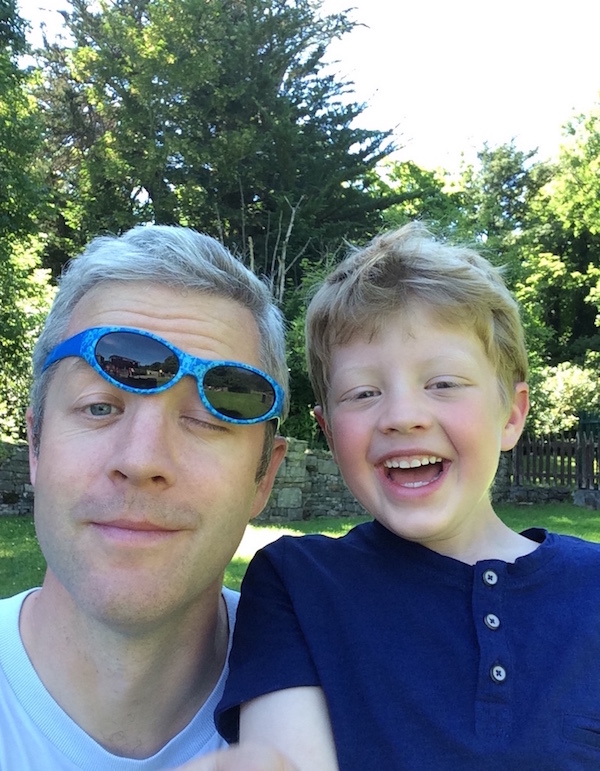 He made a promise to himself that day to change his busy life, and help others reconnect with the things that matter to them. He's still changing his busy life! Campsited is his promise to you.
It's a painful problem we're solving
The seed for Campsited however was planted before that experience. Finán went online to book a camping trip in Europe, to introduce his own family to the outdoor life. That same outdoor life that had such a formative impact on him growing up in Kerry, Ireland. A place of great natural beauty. Finán's experience searching online was excruciatingly fragmented and frustrating. He spent hours trawling through dozens of websites. None were really easy to use or had a comprehensive choice of bookable campsites around the world. Most also lacked essential details.
Speaking with people afterwards, he was troubled by the number who had the same painful experience. So, he decided to do something about it, and got to work creating Campsited, to be the easiest way for people to find and book campsites.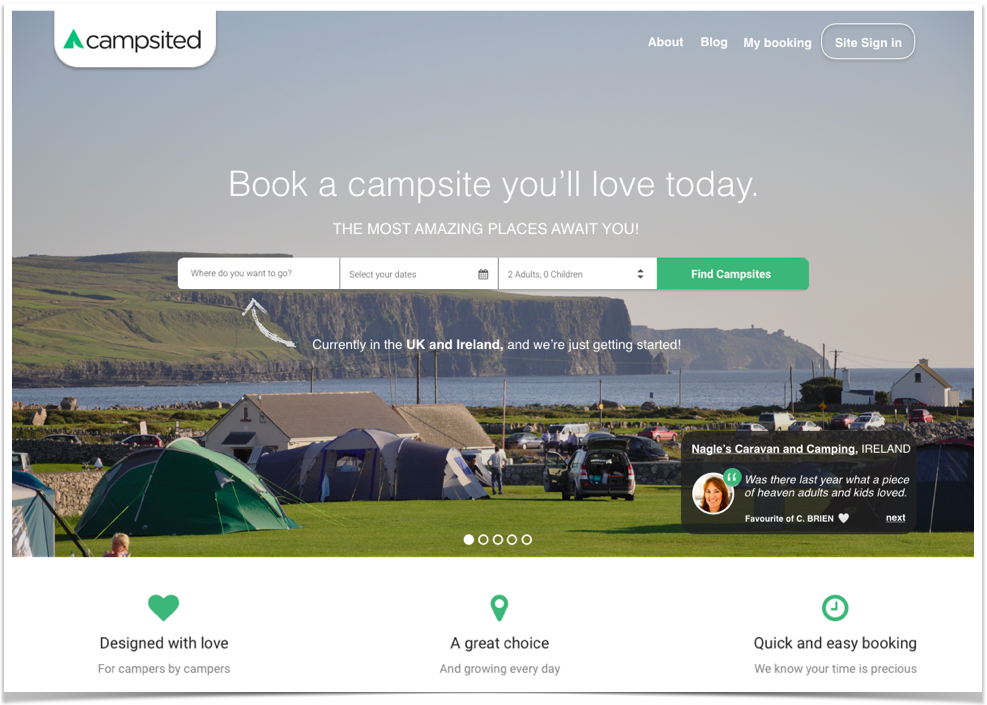 Our new promise
You see we believe we're solving a real problem for real people. If we do this by constantly engaging with and really listening to you, holidaymakers and park owners, we'll solve it in a really relevant and meaningful way. So, if there is anything we can do to make the Campsited experience better please tell us. We will listen. We promise.