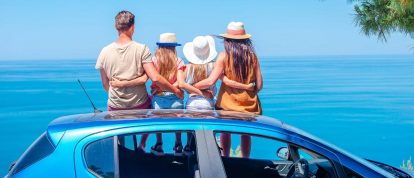 Campsited Car Hire
The world is your oyster with a rental car
Need a car to get the most out of your open-air holiday? Look no further. We've partnered with CarTrawler to offer you car hire from top car rental brands in a huge range of locations, all over the world.
Whether you're a city dweller who doesn't need your own motor, your day-to-day ride is too small for all your camping gear, or you're tight on time and don't want to lose holiday days by driving there and back - sometimes it just makes sense to rent a car.

At the wheel of your hire car, you're sure to discover lots of off-the-beaten track gems within a short spin of one of the super campsites you'll find here on Campsited! It may just be the little extra luxury that makes your next trip bliss.