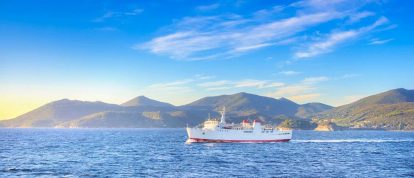 Campsited Ferry Travel
Discover more on holidays by taking a ferry
Prefer to travel with your own car or campervan, but still want to discover faraway destinations ?
Making a ferry trip part of your plans allows you to do both. We've partnered with Direct Ferries to offer you a huge range of ferry crossings, at the best possible prices.
You can book ferry to France from the UK or Ireland right here, having compared all the options.

You can also browse options for exploring the beautiful islands of the Mediterranean. Crossings depart from numerous locations to Corsica and Sardinia, as well as the Balearic islands of Mallorca, Menorca and Ibiza, and the many lovely isles off the coast of Southern Italy.

With over 350 ferry operators to choose from right here, there's no need to waste time looking through loads of different websites.