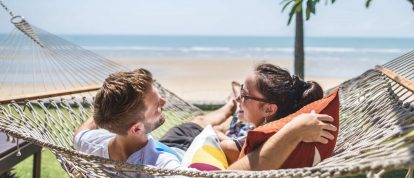 Campsited Campsite Cancellation Insurance
Enjoy peace of mind that you won't lose out should you need to cancel.
You're here because you're planning a camping holiday. Once you've booked, you want to be able to relax and start getting excited about the fantastic adventure ahead of you all.
We want to protect this bubble of excitement and joyful anticipation, by offering you the peace of mind of best-in-class holiday cancellation insurance. Should you be in the disappointing situation of having to cancel your campsite booking, at least your financial investment will be protected.

With our camping insurance, there is generally no excess to be paid in the event of a claim and no onerous paperwork – the online form only takes a minute to complete. Your request will be processed and your costs reimbursed within 48 hours. All for more-or-less the price of a family lunch.

So don't let worry about covid, transport issues, job security, death of an elderly relative, or anything else get in the way of your holiday excitement. For a no-commitment quote in under a minute, just pop your Campsited booking details into the box above!