Motorhome security – tips to protect your vehicle
If you're planning to take your own motorhome, campervan or RV on your next camping holiday, you may have some questions about security. Whilst break-ins and thefts are rare, unfortunately they do happen, so it's always best to be prepared.  There are certain steps you can take to make sure your camper is as secure as possible, so you can focus on what's important: spending quality time with your loved ones.
In this article, you'll discover the best ways to keep your camper safe at the campsite, overnight or when you're out exploring. 
Travelling by van is an amazing way to explore, and we want you to be able to do it without any stress. With Campsited, you'll easily find the safest spots for you and your home on wheels, wherever you are planning to go.
Things to do before you set off
Always prepare in advance
Our best motorhome security tip is to prepare in advance. Although it's highly unlikely anything will go wrong during your trip, if you're prepared you will feel calmer and more confident during your trip. Make sure you have purchased all your safety equipment and are confident on how to use it well before you leave for your trip.
Buy the right equipment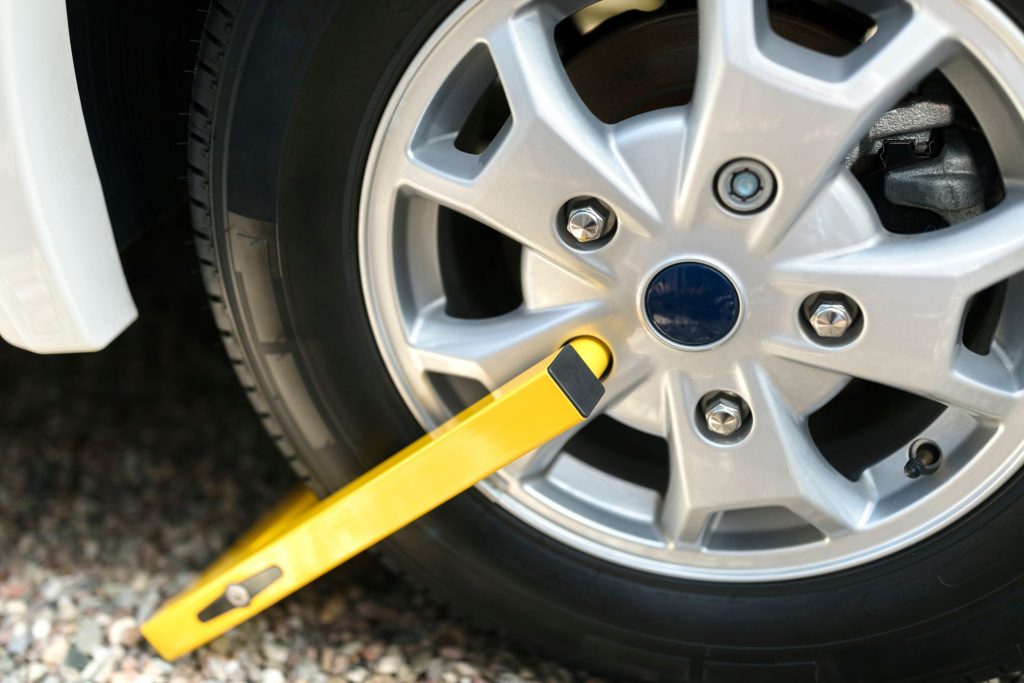 It's important to buy and install the right safety equipment for your vehicle well before you set off. We recommend investing in high-quality motorhome security kit, checking reviews online by others before buying. Good places to start are: installing extra security locks on the doors and windows of your vehicle, fitting a motorhome alarm system, and installing a motorhome tracker, which you can set up to send you notifications if there is any unusual activity.
Prevent others from being able to drive your motorhome
Another great preventive measure to keep your motorhome safe is to purchase equipment that will stop thieves from being able to drive your vehicle. For example, wheel clamps that you install when you're not in your vehicle, or steering locks, which can be more convenient to attach and store in the van.
Secure windows
It may sound obvious, but getting into the habit of making sure all the windows are fully closed and locked is the first thing you can do to help prevent incidents. We recommend installing window catch locks or window restrictors, which are also useful when travelling with children. 
Research the campsite where you're staying
Staying in a campsite is the safest place to enjoy a holiday in a motorhome, but it's still worth carefully researching the campground and surrounding area before you set off. You can also read reviews of the campground on Campsited, to see if there are any particular items that other motorhome campers recommend.
Don't bring unnecessary items
Try not to bring any unnecessary valuable items. Not only do they take up space in your motorhome, it also means more items to keep track of and worry about. Consider leaving your kindle at home and bringing a book instead, avoid bringing expensive jewellery, and ditch your iPad or laptop to fully disconnect.
Keeping your motorhome safe at the campsite
Prevent temptation
It's important not to attract any unwanted attention to your motorhome. Try not to leave valuable items where people will be able to see them and practise common sense at all times. Make sure your keys are kept out of sight, the doors of the vehicle are locked and all blinds and curtains are closed when you leave.
Security at night
You can sleep easy while staying at one of the many safe Campsited destinations as incidents at our campsites are extremely rare. If you do spot any suspicious behaviour or anything you are concerned about, it's always best to report it to the campsite staff as soon as possible.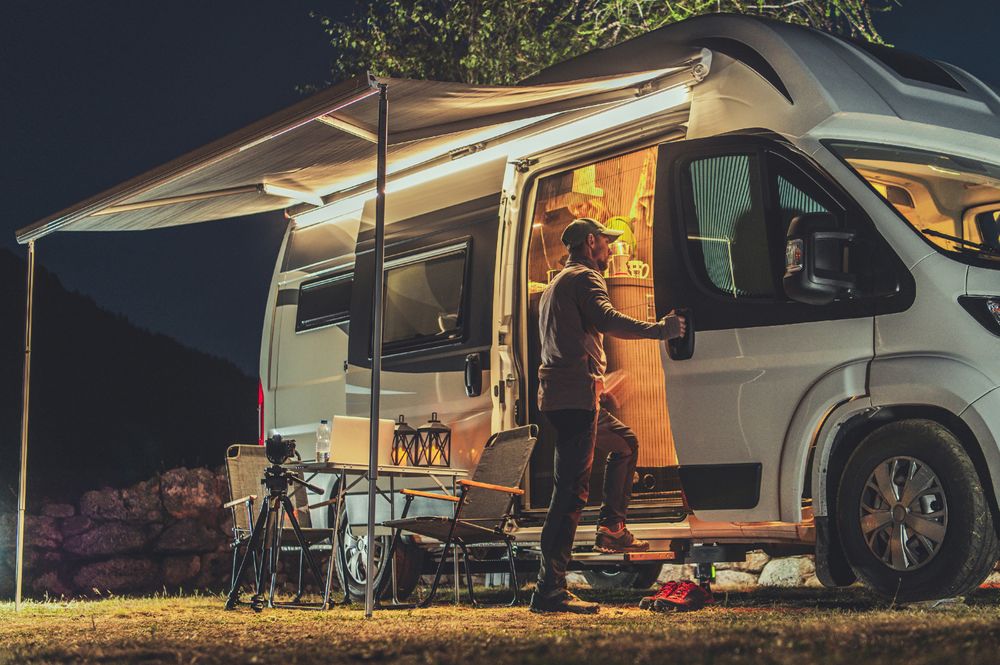 Leaving your motorhome unattended
If you have implemented all of our tips so far, you should have no problems leaving your motorhome unattended in your campsite while you explore. As a general rule, Campsited campsites are very safe and leaving your vehicle for the day should not be a concern. However, we don't recommend leaving your motorhome unattended outside of campsites for long periods of time, especially in places where there aren't many people around.
Storing valuables
Having a safe and trusted place to store any valuables you do have to bring is one of the best things you can set up in advance to help you feel relaxed about your trip. We recommend purchasing a small, lightweight safe, where you can store your most important items safely. Of course, it is important to keep the safe out of sight at all times.
Get your family into good habits
It's a good idea to discuss motorhome security measures with everyone who will be sleeping in the motorhome. If everyone is aware of how to operate motorhome security locks and where to store valuable items, you'll give yourself the best possible chance of staying safe. Get the family used to checking doors and windows, so everyone can work together.
Make friends with your neighbours
Getting to know your neighbours is one of the easiest ways to improve your campervan security during trips. Even if you are on a short break, striking up a conversation with your neighbours and introducing your family will result in your neighbours being more likely to keep an eye out for any unusual activity around your van, especially when you're out.
You've locked your windows, secured your doors, fitted alarms and now your motorhome is basically Fort Knox. 
Investing a bit of time and money into motorhome security can be the difference between a stress-free adventure and a complete holiday disaster.
We hope you've found these motorhome security tips helpful when planning your next open-air holiday with Campsited. Stay safe out there!