Quiet campsites in France
Planning a trip to France with the family soon? Campsited offers you an array of camping options all around the country, including some of the best small campsites in France for more relaxed gatherings. Here, we've compiled a list of some great small campsites in France.
Camping is an ideal way to escape the hustle and bustle of everyday life in the city and reconnect with loved ones and the world around us. Imagine yourself waking up to the sound of birds singing in nearby trees and the wind rustling the leaves, before cooking breakfast on an open fire. Then take a walk through the countryside surrounding your campsite, along trails which offer glimpses of soaring mountains, or meander along the edge of a river or lake…
Now read on for a list of some of the best small campsites France has to offer.
Take a look at the small campsite options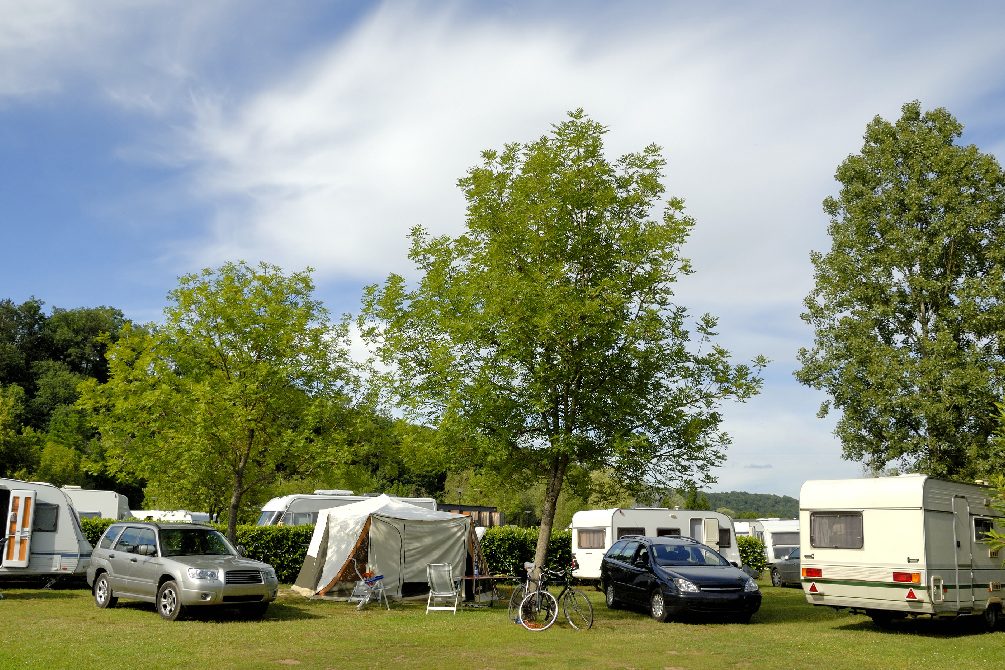 So, you're planning a camping trip in France and you're looking for some smaller options for you and the crew? Here are some ideas.
Camping Saint-Lambert
This stunning riverside camping ground is an ideal option when looking for quiet campsites in France. You'll find yourself at the entrance of Gorges du Tarn, which is situated between Grands Causses and the Cévennes, with Millau being a short trip away. You and your family can spend time amid the breath-taking scenery in on-site rental tents and mobile homes, or pitch your own tent in one of the riverside pitching areas. Electricity is offered at all locations. You'll find a variety of amenities located on-site, including a minimarket and local bread and pastry shops. During high season, you'll also find a quaint bar operating, as well as a takeaway food store.
Camping La Peyrade
Travelling with children and need to keep them entertained at all times? If you're looking for small campsites in the Midi-Pyrenees region of France, La Peyrade is a lovely campsite for families, in the heart of the Aveyron, in Rignac. Here, the kids will have access to a lovely outdoor playground, as well as an indoor games room. The kids can play in a safe environment while you head to the spa to get a massage.
Yelloh! Village – Le Chaponnet
When thinking of camping in France, many people think of the Atlantic coast and spending their time exploring local beaches and sandy shores. Yelloh! Village – Le Chaponnet is one of the small campsites in France located along this coast, roughly 1.3 km from the shores and the same distance away from Olonne pine forest. You and your family can hunker down here and enjoy the silence of the surroundings, or spend your evenings taking part in nightly entertainment or swimming in heated pools. Yelloh! Village – Le Chaponnet has everything you and your loved ones need.
Camping Les Fouguières
This rustic, wooden, quiet campsite in France is an ideal getaway spot for you and your family if you're looking for a relaxing experience. The village of Carcès, near Lake Les Fouguières, is five minutes away and offers access to local amenities, if you need anything outside of the camping ground. Camping Les Fouguières has a variety of amenities close by, including basic provisions, snacks, a food store, a bar and refreshment area and a minimarket.
Camping Le Clos De La Lere
Booking your holiday in the south of France? Camping Le Clos De La Lere is one of the Campsited sites in the region offering a serene and relaxing getaway on the edge of Quercy, Albigeois, and Rouergue, perfect for nature and sports lovers. Camping Le Clos De La Lere offers a variety of outdoor activities to choose from, including speleology, mountain-biking, climbing, hiking and horse-riding. Take your family here to explore new and fun activities.
Camping de Bergougne
If you're hoping to be close to areas like Dordogne, this campsite is perfect for a quiet vacation. The campsite is located between Lot and Dordogne and comes with a swimming pool to frolic in on those hot summer afternoons, a food and snack bar and games to keep the little ones occupied.
AIROTEL Camping Les Trois Lacs
Situated amid the rolling hills of Belmont-Tramonet, Camping Les Trois Lacs is a small campsite with a spacious feel and a great variety of activities and amenities. With only 42 rentals available and around 60 pitching packages, you may want to hurry so you don't miss out. Camping Les Trois Lacs' outdoor activities are plentiful and provide fun for the whole family. They include table tennis, billiards, fishing, kayaking, hiking trails, three swimming pools and evening entertainment. You'll also have access to on-site amenities like washing machines and local facilities like a bakery, bar, restaurant, pizzeria and minimarket. (Some of these are only open during high season, be sure to check with the campsite beforehand.)
Camping de la Cascade
You'll find this quaint camping site in the lovely village of St. Rome de Tarn with its surrounding hillsides and rivers. A family-oriented atmosphere offers a camping experience for the whole family to enjoy and comes with a wide array of activities on-site. These include swimming, tennis, canoeing or fishing in a nearby river, or hiking one of the many local trails. Local attractions like theme parks, paintball, horse-riding, rock-climbing, white-water sports and a cinema can be found within 30 km of the campsite, roughly 20 minutes away. Basic provisions and a local food store can be found on-site throughout the year, while the high-season brings with it things like a bar and restaurant, takeaway, snack bar, minimarket and bakery.
A Couple of Tips and Some Benefits to Camping in France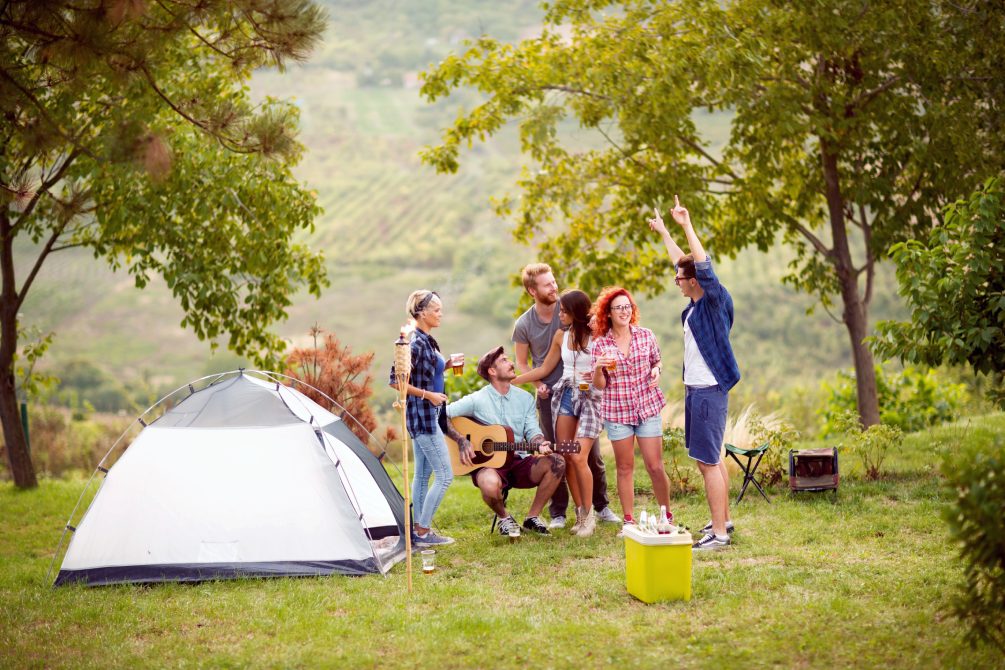 Return to childhood
Getting away from the hustle and bustle of everyday life and out into the calm of nature gives us a chance to get back in touch with our childhood selves. Be inspired by your surroundings, remember what it used to feel like as a kid when you went camping.
Kids are entertained
Travelling cross-country with children can be difficult sometimes, with their endless energy and need for stimulation. Take them camping and watch them entertain themselves, or make use of the children's games facilities at one of the campsites.
Making memories
Camping with loved ones is a sure-fire way to tighten bonds and make lasting memories. Spend time around a campfire. Share stories. Sing songs. You're bound to walk away with memories for forever.
Improve your sleep
In the quiet surroundings of nature, you'll start to feel the difference in your sleeping patterns, because of the better air quality and the more serene environment, with less artificial stimulation. We're meant to slow down and rest now and then, so do it and feel the better for it.
Socialising
Camping gives us the chance to mix and mingle with people we might not interact with normally, taking us out of our comfort zones and encouraging us to socialise with others in the most natural of settings. These are important things to do and camping helps us do them.
Got questions? Check these FAQs.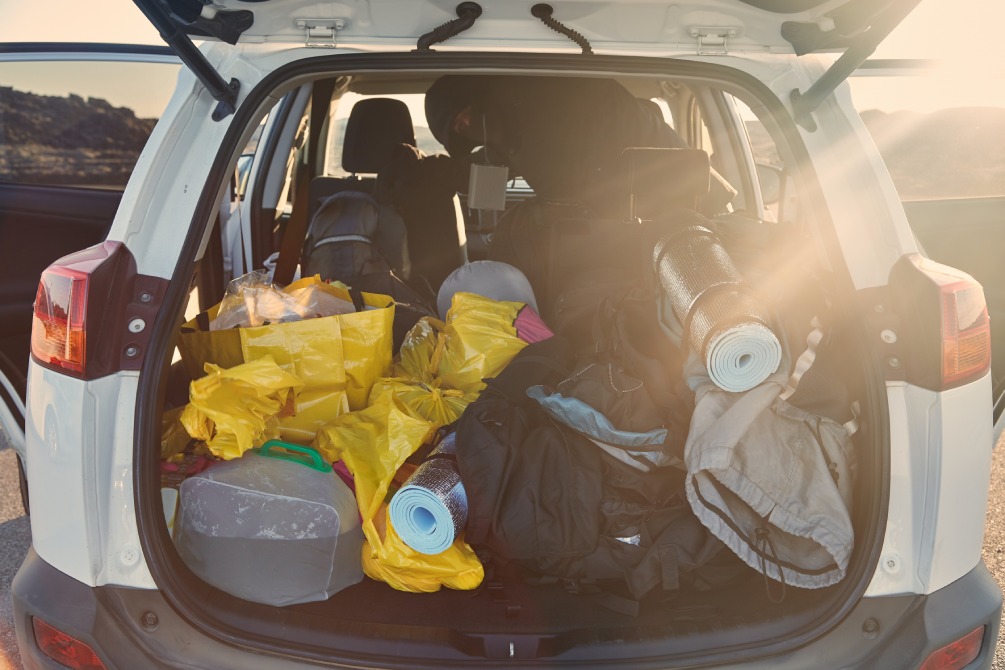 What should I pack?
Look up the activities available locally and make sure you have the right clothes and footwear for anything you'll want to do when there. A supply of snacks for the whole holiday and toys, for travelling and quiet times, are important if you're travelling with kids. Depending on your chosen accommodation type and how you will be cooking, washing up, storing and preparing food, make a checklist of the kitchen items it would make life easier to have with you.
Do the campsites have electricity?
Yes, most campsites offer electricity. If you're staying on site, you'll have power in your rooms and access to water. Pitching packages typically include an option to either camp with power or without power.
Is camping safe?
Yes, while they may be secluded, all of these quiet campsites have adequate safety measures in place. Neither you nor any of your family members will be in danger, provided you follow the campsite rules.
Do the campsites have Wi-Fi?
Some small campsites in France offer Wi-Fi, these will typically be included in onsite accommodation packages and not for pitching packages.
Are there camp stores?
Yes, most campsites offer basic provisions. However the selection in campsite or local minimarkets can be limited, so if there are any staples you will definitely need, it's best to take them with you, or buy them in bulk for the whole trip in one big supermarket shop on arrival.