Why you should go camping in France with your kids
France has long been the most popular, family-friendly, European camping spot. It is conveniently located for travellers coming from the UK and Ireland, as well as Germany, the Netherlands and Northern Europe, but that's not top of the long list of advantages France offers. Home to a huge selection of sandy beaches, water parks, luscious forests and hiking grounds, as well as a variety of delicious food, France stands as one of the top places to go on vacation for the whole family. As a rule, most kids enjoy camping. They're constant explorers and always want to see new things. Pitching tents in the living room often turns into pitching tents in the garden and building fires in the backyard. The prospect of setting up a tent in a brand-new environment, cooking marshmallows over the campfire, and cuddling up at night in a sleeping bag while listening to campfire stories or being read to by torchlight is terribly exciting. You may even find them helping out with chores they would normally flee, like washing up in a communal area, simply because you're in a new and exciting environment. If you and the family love the idea of camping but you're a little uncertain about camping yourself or "roughing" it, you can easily find campsites in France that offer mobile homes, cottages, chalets, or lodges that come with electricity, comfortable bedding, and running water. Choose luxury camping in France with your kids instead of trying to do it old school, if you feel like it! France is teeming with inviting destinations for you to choose from – the biggest problem may just be how many options are available.
Where to go camping in France with children and how to make the most of it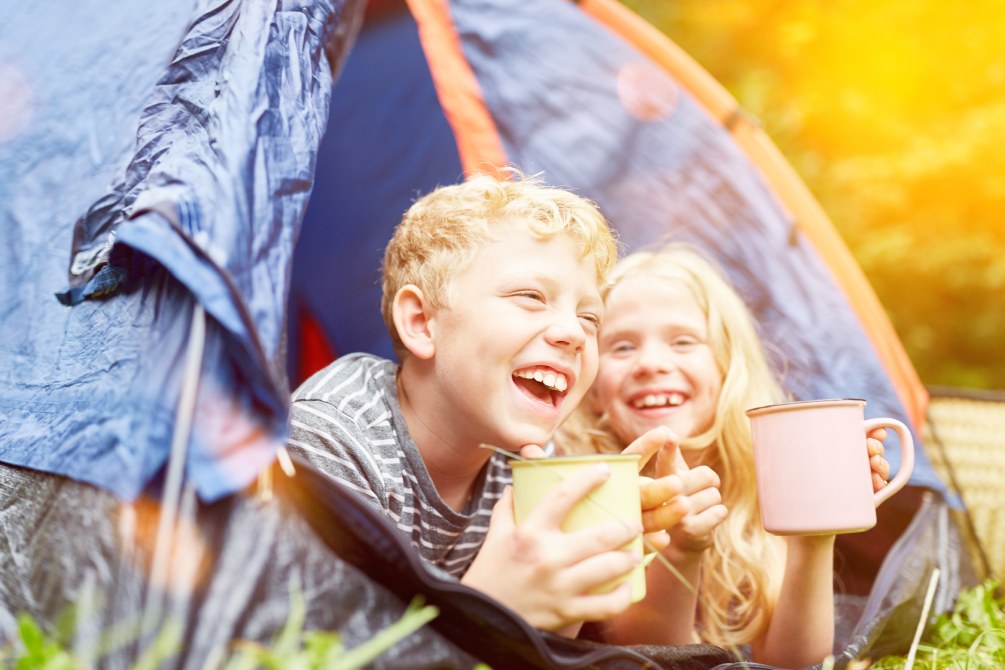 France has a plethora of areas offering reasons why they are the best place ever to go camping with you and your family. Check out the list below on where to go camping with your kids and what to keep in mind to make the most of your experience.
Camping in the South of France
The south of France is home to a large selection of sunny sandy beaches, and its Riviera coastline is the destination of choice for the world's mega-yachts. Find campsites in Southern France near Montpellier and take the kids to check out places like Planet Ocean World, which houses over 300 separate species of aquatic life in a state-of-the-art aquarium. A little further east you'll find campsites near Nice or Antibes. Nice is flanked by lovely hillside villages, great for hiking, cycling and river activities and the old town and promenade are fantastic places to spend time. In Antibes, you can walk the trail around the forested Cap d'Antibes peninsula before hitting one of the town's lovely golden beaches, visiting the quaint old town or taking the kids to nearby Aquasplash.
Brittany Camping
Brittany is France's most north-western region and stretches out towards the magnificent Atlantic Coast. It is a spectacular place to take the kids on a French camping or glamping holiday. Lined with rocky cliffs and sheltered coves, this part of the country is well-known for its lighthouses, seafood, sailing and many more things maritime. You'll find several campsites along the coastline, as well as inland near the lush forests, giving you and the kids ample opportunity to explore the vast surroundings. You can spend your time soaking up the sun and the sea or take a day trip to places like the Oceanopolis Aquarium, or take them to the peak of Cap Frehel and stare out in awe over the staggering cliffs leading into the Atlantic.
French Alps
So, you and the family are a little more adventurous and you've got your eyes set on some mountain climbing and hiking through the French Alps – what a wonderful idea! You'd be hard-pressed to find a more iconic location for glamourous camping than the French Alps, it's no wonder it's on so many campers' bucket lists. Because camping is a favourite pastime in France, you'll find an array of campsites throughout the Alps, that cover a range of budgets. Whether you're looking for a mobile home, budget camping, cottages, chalets, or simple lodges, everything is up for grabs in this region.
Dordogne camping in rural France
Dordogne is a magnificent camping choice for those looking to head to the more rural areas of France where you can enjoy some fine wines, world-class cuisine, and marvel at the verdant countryside in the warm sunshine of the French summer. Dordogne Valley is one of the most popular camping spots for many travellers and as such offers an array of campsites to cater to you and the younger ones. Take the kids to marvel at the Lascaux Caves, a UNESCO site with hundreds of ancient artworks displayed in a replica cave, or take them cruising on the underground river, Gouffre de Padirac.
Take some travel games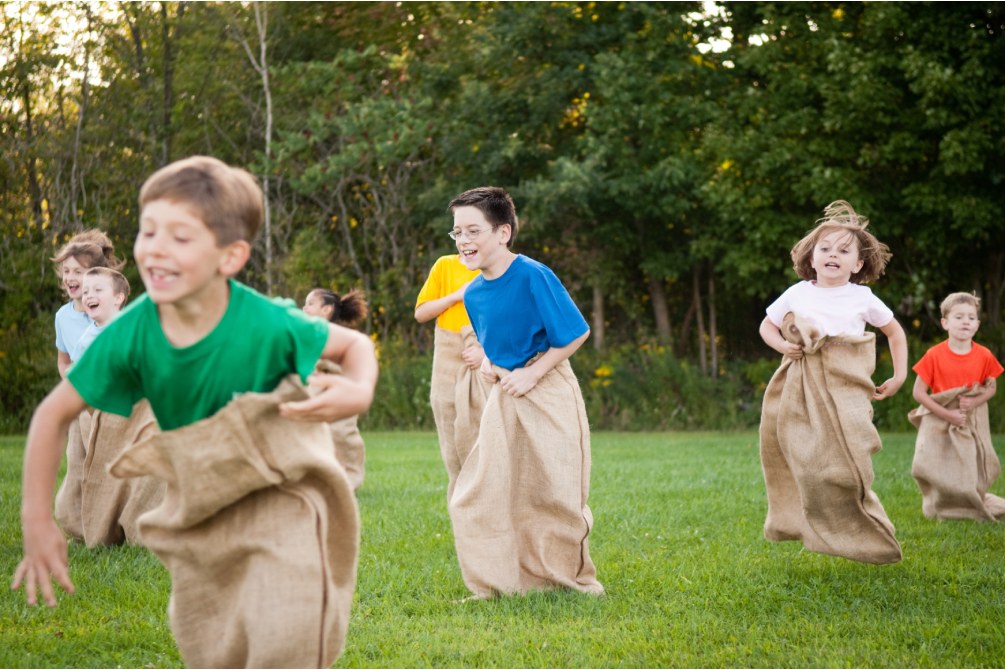 Keeping kids entertained for the entire trip can be difficult, we suggest reading up on camping games for long treks or car journeys. Bring equipment for outdoor games to keep them occupied too.
Plan effectively
Take the time to plan your trip well in advance and spend time checking out things like what the weather will be like during your stay and what the local activity and transport options are, booking in advance to save time and money where possible. Remember that the closer to the ocean or water you are, the colder it will be during the evenings.
Campsites with child-friendly services
You'll find a variety of family-friendly campsites in all regions throughout France, so look for lodging that caters to you and the family. You can find campsites with baby-sitting facilities, children's game rooms, playgrounds and water parks to keep them entertained while you get time to do things for yourself too.
Don't disregard yourself
Remember, this holiday is also for you. If you spend your time making sure everything is right for the kids but you don't cater to yourself, you may not enjoy the experience as much as you could. With almost 8000 campsites in France, you can have it all. Choose a campsite that caters to your kids but also offer things like an on-site spa and outdoor fitness classes and gym facilities, or activities nearby like hiking, biking or simply relaxing in your favourite type of environment. Another great option is picking a campsite with numerous pools that have lifeguards, this way you can be sure your kids are looked after while you sit back and relax, or sip on a local cocktail, by the swimming pool.
Some of the benefits of camping in France with the kids
Being able to traverse the globe with your children is a highlight of life and gives plenty of joy, but you'll also find a couple of other benefits to heading to France with your young ones.
Disneyland Paris
There's no better excuse than travelling with kids to warrant a trip to this magical place. Let your inner child out and hit as many rides as you can, watch the joy in your kids' faces and scream at the top of your lungs as you're plummeting through the air on the Star Wars ride. A day or two at Disneyland is a must if you're camping near Paris.
Water Parks
Another popular activity at many campsites in France is an array of water parks and slides to choose from while on holiday. The great thing about campsites with water parks is they don't just have large slides and paddling pools for kids to play in, they usually also cater to the parents and offer jacuzzis and sunbathing areas on decks surrounding the pool.
Children's activities
One of the hardest things during the holidays is keeping your kids entertained without running out of steam yourself. They seem to have this endless supply of energy that keeps going and going, while your own may be a little more limited. The bonus of many campsites in France is the wide array of activities they have on offer for your kids. Let them spend the day running rampant with other kids, tiring themselves out, while you sit back and preserve your energy by relaxing on the beach or by the pool with a good book.
Teaching responsibility
One of the hidden benefits of camping is that it teaches the kids responsibility. They'll be involved in tasks like washing up, bringing out the bins, picking up the croissants in the morning, perhaps setting up a tent or a barbecue, as well as being relatively independent and responsible for themselves within the safe environment of the campsite during the day.
Family bonding
Travelling to far-off lands and working together to build camps, clean up, and explore the landscape together is a sure-fire way to create lasting bonds between you and your kids, and between your kids and each other.
Common FAQs for French camping with the kids
We've given you advice and pointers for camping with your kids in France, let's move on and answer a couple of frequent questions.
What family-friendly outdoor activities are available?
The majority of campsites in France offer bike rental for mountain biking or exploring the local area, and many can recommend nearby activities like hikes and horse-riding. If you're close to the beach, you'll likely have access to several water sports.
Do campsites have children's activities?
Yes, you'll find an array of campsites offering children's playgrounds and clubs where they can do supervised activities and mix with other kids.
Do we have to pitch our own tent?
No, most campsites in France offer on-site accommodation with various options to suit different budgets and family sizes.
Do the campsites have access to electricity?
If you're pitching a tent yourself, you can filter your search for campgrounds with access to electricity. On-site accommodation typically has electricity and water.
How will we pass the time at night?
Night-times during camping trips are the best part of the whole experience for many people. In the summer in France, there are usually night time markets and other entertainment options in the campsite or in the locality – ask at the campsite reception on arrival. Depending on your campsite, you may be able to light a fire in the evening and gather the crew to sit around the flames, taking turns throwing logs on and toast marshmallows. You could play a game of capture the flag at night, sing a few songs, play board games, stargaze, write or illustrate a holiday diary…. There are lots of evening activities to fill your campsite nights.