Where to go camping in the Netherlands, where to find chalets in the most beautiful locations and the outdoor activities in the Netherlands you don't want to miss on a holiday… or a longer stay.
Compact and full of surprises, the Netherlands is one of Europe's best destinations for outdoor holidays. Kilometres of cycle paths through picturesque countryside, cosmopolitan cities such as Amsterdam and Rotterdam, quaint coastal villages and charming islands: the Netherlands will be an adventure you didn't expect.
Best places in the Netherlands for a weekend break, holiday or a longer stay
Despite its small size, the Netherlands has a lot to offer, so the choice of destination depends on your preferences:
If you like watersports such as surfing or sailing, you'll want a chalet or campsite on the North Sea.
If you love art, culture and wandering cities, nearby Amsterdam and the Haarlem area is the place to go.
If you crave the calm of nature reserves, South Holland and Overijssel are for you.
The options are numerous but we're here to help you choose. In this article we'll list all the best destinations for an outdoor holiday in the country of tulips and windmills. Once you know where you'd like to base yourself, you'll find the best open-air resorts and campsites in the Netherlands right here too, with a range of interesting accommodation options, ranging from traditional Dutch houses to glamping to windswept pitches in lovely car-free environments.
Where to go and what to do in the Netherlands
The Netherlands is a country with a wealth of activities and attractions, especially in summer, when temperatures hover around a pleasant 25 degrees.
North Holland
North Holland is the most popular region of the Netherlands, as it's home to the world-famous city of Amsterdam and colourful Haarlem. Whether you're in a campervan or want self-catering accommodation, staying at a campsite in North Holland allows you to avoid staying in the gritty city, yet be within easy reach of its many attractions. Leave your campervan or car at the campsite and take public transport to the city to explore the canals, characteristic cafés, world-famous museums such as Anne Frank's house and the Van Gogh museum… and just soak up the inimitable atmosphere of Amsterdam.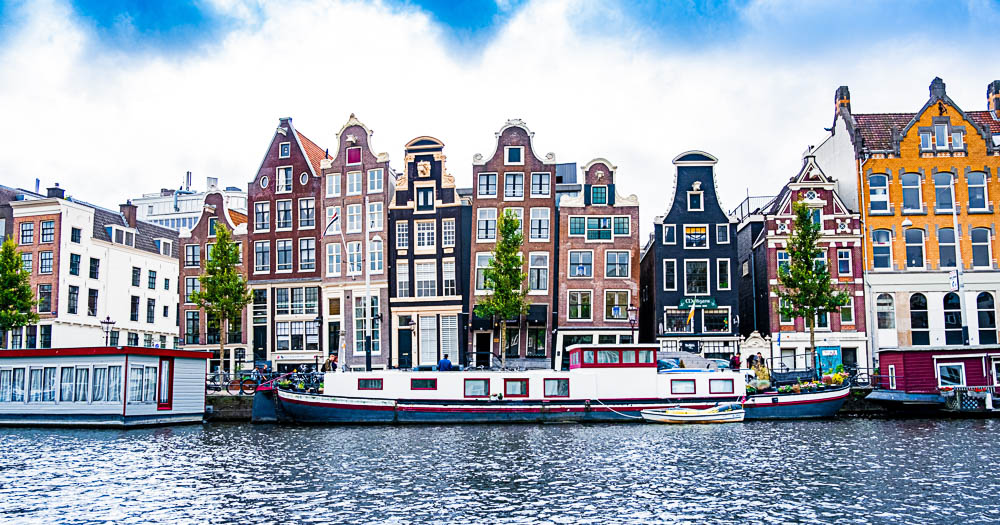 Choosing to stay in this region puts you in a super advantageous location – between the beach and the city. Equipped with all sorts of leisure amenities and located in oases of calm, unlike a rental apartment in the city, campsites allow both easy access to Amsterdam and to the sea and countryside. In the cast majority of campsites, you can choose self-catering accommodation or camping in a tent, motorhome or caravan.
Special packages for events are quite popular here, for example the Formula 1 Grand Prix weekend or Ascension Day. Ascension Day, I hear you ask? Yes, the Thursday falling 40 days after Easter is a public holiday in the Netherlands and most people take the following Friday off, to make a four-day weekend (like in France and some other European countries). In the Netherlands, a lot of people mark it by getting up at dawn to watch the sun rise on an early morning walk or cycling tour. It follows an ancient tradition where people used to wake up at 3am on Ascension Day, to walk barefoot through the grass and sing and dance. It's something fun and different, and a good excuse for an early summer trip to the Netherlands!
South Holland
South Holland is the region of the classic landscapes that you see on postcards of the Netherlands: colourful expanses of flowers at Keukenhof; ancient windmills at the Kinderdijk; the big cities of The Hague and Rotterdam with their architectural masterpieces; and the more traditional towns bisected by canals, like Delft.
Camping in South Holland gives you the opportunity to immerse yourself within nature, filling your days with cycling trips in the pretty – and flat! – Dutch countryside. The campsites here are modern and cater specifically for cyclists and children, with dedicated services such as bike hire and repair, playgrounds and activities.
Drenthe
Lovers of archaeology or tranquillity will find their happy place in Drenthe. A region in the north-east of the Netherlands, Drenthe is home to over 50 prehistoric dolmens, set within expanses of peaceful, flat countryside.
Peace and quiet is definitely a selling point of the campsites in Drenthe, which generally offer accommodation in bungalows as well as more traditional camping options. You can punctuate your archaeology-themed adventures with tranquil moments of relaxation by the swimming pool, while the kids enjoy activities at the mini-club.
Gelderland
Camping in Gelderland offers you a unique experience of nature: from the blossoming Betuwe to the harmonious hills of the Veluwe. The area also has lively urban centres, such as Nijmegen and Arnhem, where you can enjoy art and literature without the crowds and prohibitive prices of cities more popular with foreign tourists.
Campsites in Gelderland are also normally inexpensive, while still providing a very high quality of service. Often located close to woods and forests, they guarantee a peaceful atmosphere and are well equipped for children and people with disabilities.
Limburg
At the south-eastern tip of the Netherlands, Limburg is the 'least Dutch' region in the entire country. Dotted with picturesque vineyards, orchards, wooded areas and hills, it is a far cry from the typically flat landscape of the Netherlands. A camping holiday in Limburg, between the countryside and the towns of Maastricht, Venlo and Heerlen, will immerse you in a melting pot of cultures where Dutch, German and Belgian traditions meet. If you pass through in February, don't miss the traditional Limburg carnival.
Campsites in Limburg, mainly concentrated in the Maastricht area, are an excellent starting point for excursions and wine tours throughout the region. Some offer accommodation in traditional style Dutch houses as well as the usual camping options.
Utrecht
The Utrecht region, in the centre of the Netherlands, boasts several national parks, such as the Hoge Veluwe National Park, and small towns that are true gems. Utrecht town is one of the hidden treasures of the Netherlands, with its picture-postcard historic centre surrounded by canals. Little Doorn and its medieval castle are also worth a visit.
The campsites in the Utrecht region are spacious, surrounded by greenery and offer many activities including the usual, like swimming pools and fishing lakes, as well as the unusual, like horticulture and go-karting tracks.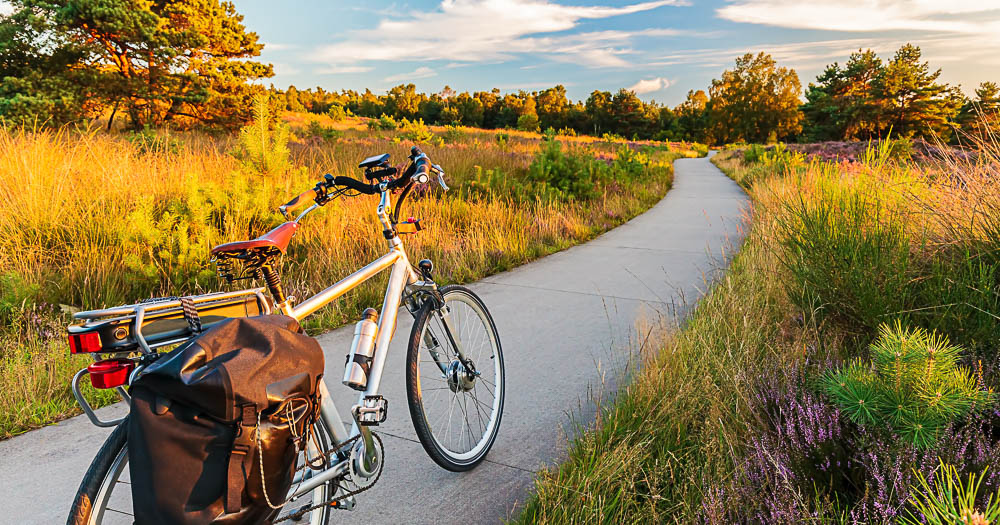 North Brabant
A camping holiday in North Brabant provides the right mix of culture and entertainment. Cities such as Eindhoven and Breda are full of churches, castles and historic buildings. The area is known for its lively summer festivals such as Roze Maandag (Pink Monday) – with a lively parade and an impressive fun fair – and it has a typical local cuisine that distinguishes its restaurants.
The campsites in North Brabant are no less impressive: full of attractions such as swimming pools and water parks, they are strategically located in green areas from which it is easy to reach the region's most characteristic towns.
typical holland houses
Overijssel
Lovers of nature and off-the-beaten-track destinations will find a region full of opportunity in Overijssel! Situated in the central-eastern part of the Netherlands, it is characterised by a dense network of canals, lakes and rivers, among which the Weerribben Nature Reserve stands out. With its 400 km of river routes, it is a true paradise for canoeists and kayakers.
Overijssel has many 4- and 5-star campsites that offer water activities including canoeing, swimming pools and slides, but also proximity to a dense network of walking and cycling trails. Children will particularly enjoy a holiday here because there are several amusement parks to be visited, such as Hellendoorn.
Friesland
For those who want to see the wild side of the Netherlands, Friesland is undoubtedly the right region. Its rugged islands and windswept coastlines of the north coast boast long, sandy beaches with a somewhat wild character, teeming with bird life. The Frisian lakes, harbour towns such as Harlingen, and Leeuwarden, the capital of the region with its old-world charm, are also very pretty.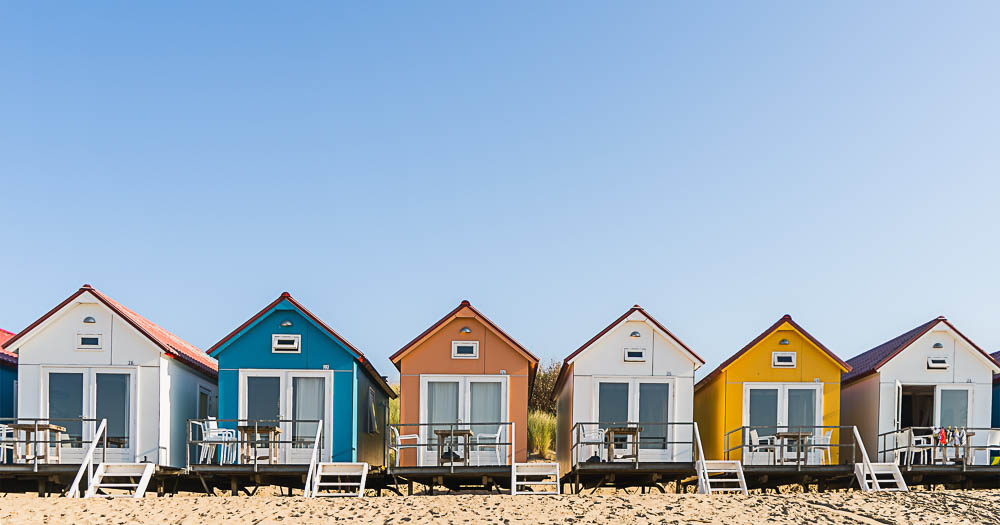 Many of Friesland's campsites are right by the seashore and, in addition to water fun for children and adults, offer excursions in the surrounding area by boat, bicycle or on foot. Preservation of the environment and the wild personality of the region is taken seriously, with some campsites providing tent pitches where no motorised vehicles are allowed, excellent if you are looking for total immersion in nature on your holiday.
Common questions about holidays in the Netherlands
Is the Netherlands expensive to stay in?
The Netherlands is not a cheap country but it is definitely worth visiting. Staying at a campsite is one of the best ways to keep costs down. This does not mean you have to squash into a tent. The range of accommodation is really varied at campsites in Holland: from standard pitches for tents or campervans (the cheapest option), to bungalows, mobile homes and luxury glamping tents.
Is wild camping allowed in the Netherlands?
Wild camping is not allowed in the Netherlands, so remember to find (and book, if you are travelling in high season) a pitch at an authorised campsite or rest area. The Netherlands has a very strong camping culture and facilities are always well equipped with all the comforts you might need: spacious pitches in pleasant natural settings, restaurants, swimming pools, water parks, mini-clubs and bicycle hire are just some of the services typically available.
Are there campsites with a swimming pool in the Netherlands?
Yes, campsites in the Netherlands are very well equipped and offer many amenities and services, including swimming pools and sometimes even water parks. Whether by the sea or inland, you will have no difficulty finding a campsite with a swimming pool for your holiday. You'll also find a lot of seaside campsites there, particularly in Friesland.
How many campsites are there in the Netherlands?
The Netherlands has lots of campsites, so you can choose by area or by facilities offered. On Campsited, we currently offer a selection of around 65 campsites, spread over all regions, with lots of different characteristics and accommodation options available.
If you've identified the region(s) that interest you most from our description, take a look at our list of campsites in the Netherlands now – and book the one that suits you best! Goede reis!