France is a country that boasts a famous coastline, the largest man-made forest in Western Europe, miles upon miles of vine-filled fields and world-renowned mountain ranges. So, it's little wonder that it is a favourite amongst campers and hikers from all over the world. With so much of the natural world to explore in France, from waterfalls to sand dunes, it offers a great escape from the grind and an opportunity to reconnect with nature.
The walks that can be found throughout the country vary in their levels of difficulty and are for all fitness levels, so you can go hiking in France with your family and your friends, no matter their age and level of fitness. Not only is it a great way for passionate campers to continue their love of the great outdoors, but it's also the perfect opportunity to introduce mother nature and camping to your children. With stunning scenery everywhere you look, whether you're in Brittany or Aquitaine, it won't take you and your family long to fall in love with hiking in France and all the beauty that comes with camping under the stars.
So, where are the best walking routes in France? We take a look at some of the tried and tested routes in this fascinating country, so that you can get one step ahead in your planning. From the rugged coastline in the north of the country to the jagged peaks of the Southern Alps, here's out list of recommended walks in France, along with the level of experience you need for each trail.
What are the best hikes and walks in France?
Whether it's a challenging summit or a walk along the river, here are some of the best walking routes in France.
Enjoy beautiful Brittany
With Brittany being a family favourite for campers, this is a good place to start. There are some stunning family walks along the rugged coastline, which will draw you in from the very first step. Check out the Tour of the Crozon Peninsula, between the bay of Douarnenez and the bay of Brest, which, if you do the whole walk, will take about six days. If you're with your kids, you can choose a small segment of it and soak up the fresh sea air. Don't forget your comfy shoes as you'll want to keep on walking.
A coastline you'll never forget
Staying in the family favourite, Brittany, you can enjoy a walk near the charming town of Perros-Guirec, which connects to Lannion via a coastal path. In total, this walk would take between three and four days, but you can pick and choose where to start should you be with kids. The pink granite coastline is the prominent feature of this walk in France, and is something that will stay with you for years to come. Remember your camera so that you can frame a picture when you get home and keep breathing in the fresh air of your holiday throughout the year.
Stroll through the Landes Forest
In the largest man-made forest in Western Europe, at 10,000 square kilometres, you can enjoy stunning walks. Start at Arcachon, where you can take in the natural beauty of the Dine du Pilat (and even climb it for the very ambitious!), before continuing along the coast to Biscarrosse Plage. A walk which in total takes about six hours, you can complete with all levels of fitness. Don't forget your swimming togs as you might fancy a dip along the way!
Get a taste of the Med
Take in the sights of Mercantour National Park, which is a protected piece of land in the south of France. Easily accessible from Nice, you will love the alpine feeling you get once you arrive in the park. Check out the Cascade du Piaon, a natural waterfall that will be a great place to finish your walk. There is a walk in this park for everyone and every fitness level. Don't forget to pack food and water, as it can get quite rural in places.
Tackle the French Alps
One way to get even closer to nature on your camping trip in France is to try a walk in the French Alps. With there being several types of walk available, for all fitness levels, it really is a rambler's paradise. Try a self-guided tour of Mont Blanc in Chamonix, where you can enjoy an awesome alpine backdrop that is sure to put a smile on all the family's faces. Or why not try the four-hour walk to Le Tour, which gives you some stunning valley views?
The Lovely Loire
If you want a gentle holiday walking in France, then the Loire Valley might be just what you are looking for. Try the lovely segment of Tours to Villandry, which is suitable for all ages. Along the way you can enjoy the beautiful, hip town of Tours before walking along the tranquil banks of the river Loire. You'll end up at Chateau de Villandry after about three and a half hours, where you can stop for lunch. Pack your sun cream as the sun can get deceivingly strong when you're walking.
Walk the D-Day beaches
Take a step back in time and soak up the history at these Normandy beaches. Taking in two of the beaches that played a pivotal role on the D-Day landings, you can walk between Sword beach and Juno beach in about two hours. This is not only a great, easy walk for those with small children, it's a very educational walk for everyone.
Dawdle in Dordogne
Amble around wonderful greenways in Dordogne, which have been created purposely for walkers and cyclists. The Voie Verte, which is about 23 kilometres long, runs parallel to the Isle river through the countryside. Perfect for all the family to enjoy, you will come across heritage sites, forests, rivers and much more. There are plenty of play areas along the greenway too, so your kids can have a change of activity and burn off even more energy, if they want to.
What are the benefits of hiking and walking in France?
Walking in France is great for the mind and body. Here's why we think it's the perfect way to unwind.
Great for your mental and physical health
Camping and walking trips in France bring you closer to nature, so that you can clear your mind and be present in a tranquil environment. Not only is this great for your mental wellbeing, but the exercise you get when walking is also great for your body physically, so when you return home you'll be feeling great.
Introduce your kids to nature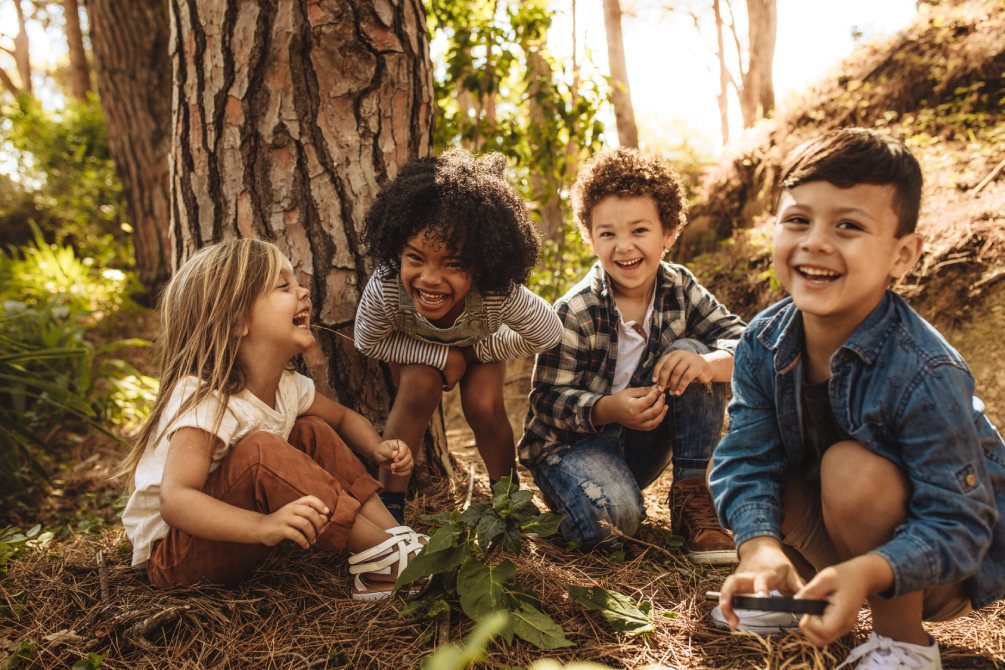 What better way in introduce your children to nature than to take them on a walking holiday in France. Not only will they get to experience camping at its purest, but they will get to see some of France's most beautiful landscapes, which will stay with them forever.
Gives you time to bond as a family
Walking in France is a great way to bond with your family, with there being plenty of time during the hike to find out things you didn't know about your loved ones. Share precious moments on walks through varying landscapes and create memories which will last for a lifetime.
Reconnect with mother nature
Not only is it a great a great opportunity for you to introduce nature to your family, but it also provides you with the opportunity to reconnect yourself. Sometimes the pace of life can stop you doing the things you love and it can be hard to find the time to be at one with nature. A camping and walking holiday in France provides you with the perfect base from which you can start exploring the great outdoors again.
Re-energise yourself
You'll have time to soak up the peace and tranquility of some of the most rural parts of France, listening to the birds sing or the waves crash into the shore. You can breathe in fresh sea air and relax on a hammock after a long day's walk. You'll feel refreshed upon your return, having reaffirmed your perspective on what's important and completely cleared your mind to allow you to focus better.
Get the best of your walk – useful info regarding walking in France
Hiking in France is a great way to spend your holiday. Here's are a few pointers to help you get started.
Are the routes family-friendly?
There are a massive range of routes that you can do in France, so there will always be something that is suitable for each fitness type or age in the region you take your holiday in. Ask at the campsite reception or local tourist office, where you will be able to pick up a map of local walks and ask how suitable they are for families.
Can I find walks in France near to my campsite?
With so many walks in France, there is almost always a walk close by to your campsite. Some walks even go through campsite grounds, so they will be very hard to miss. The campsite reception or local tourist office will be able to point you in the direction of your closest hike, so that you can begin exploring straight away.
What equipment will I need?
It depends on how far you are going and how long for, but for a basic day's hike you will need a good pair of hiking boots, so that you do not get blisters and so that your feet remain dry. You will also need to ensure you have a breathable top and also a warmer jacket such as a fleece in case the weather changes. A head-torch, provisions such as water and food and a compass are also important.
Are the routes only for fit people?
The walking routes in France are not only for 'fit' people. In fact, some of the routes are a great place for people to gain fitness, with them being relatively flat in elevation and not too long in duration. No matter what type of fitness level you are, if you want to go on a walking holiday in France, there are many routes suitable for you and your family.
How long are the walks in France?
The walks in France are as long as you want them to be. If you are with young children then you might want the walk to be only a few hours, whereas if you are with older teenagers then you might want it to be a day or two. Should you be on a romantic trip with your partner or want a challenge, there are also the Grandes Routes (GRs) and other walks which take a week or more and you can plan a whole trip around.
Walk in France and set your mind free!