If laying your head in star-lit savannahs filled with birdsong, after a day of unforgettable adventure, is on your wish-list, then camping in South Africa is the gift that keeps on giving.
Whether it's your first or fiftieth open air adventure, there's no doubting the addictive  appeal of the great outdoors and the feeling of being at one with your surroundings. Could South Africa be your wildest and most memorable outdoor adventure yet? Ditch the scrolling socials, stresses of working life and noisy suburbia and discover a world full of nature's greatest attractions, otherworldly outdoor activities, amazing wildlife and thousands of years of heritage of indigenous people and travellers who've travelled the land before you.
In this article, we'll guide you through the best ways to explore this culturally-rich and diverse country, made up of 9 charming provinces, each with their own unique story to tell.
We'll share some camping tips and tricks for your open air expedition and ways to book the best camping sites in South Africa.
But first, with so much choice of where to go, let us whet your appetite with a whistle-stop tour of South Africa's nine outstanding regions.
Eastern Cape
Majestic mountainscapes, big-five national parks & safari trails. Sun-soak or surf in idyllic coastal retreats like Jeffrey's Bay, Port Alfred & East London. Check out our pick of the best campsites in Eastern Cape.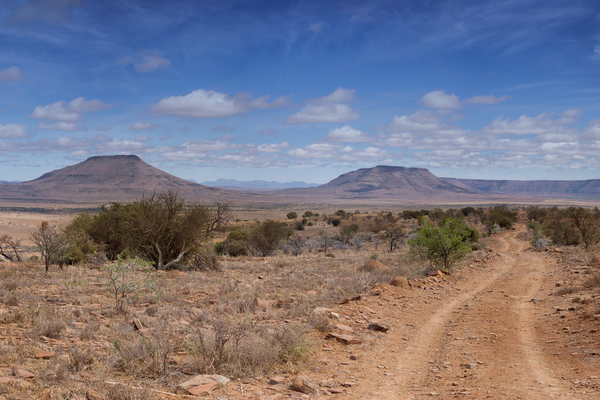 Free State
Stroll carelessly through quaint old towns in Clarens, white-water raft on the Ash River, hike the Maluti mountains or visit Golden Gate National Park. See our guide to camping in the Free State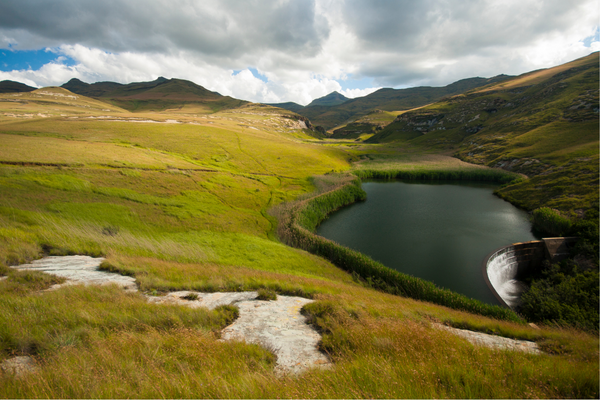 Gauteng
South Africa's most gorgeous wild animals, flora, fauna and iconic landmarks. Home to the big cities of Johannesburg and Pretoria, serving up epic gastro-experiences and entertainment. Learn more about attractions and camping sites in Gauteng.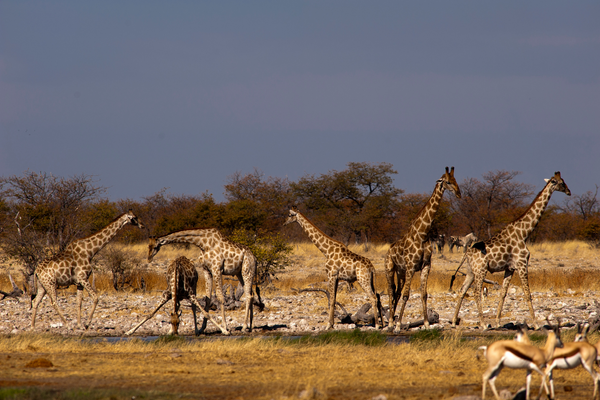 Kwazulu-Natal (KZN)
Cultural capital of South Africa, with ancient villages, plantations and battlefields. Outstanding natural beauty at UNESCO world heritage sites and coastal camping hotspot, Durban. Find your dream camping site in KZN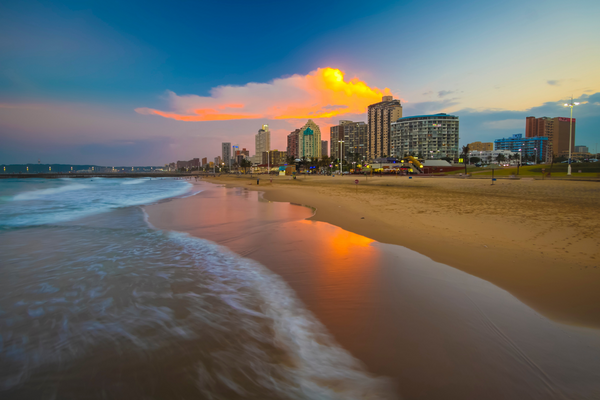 Limpopo
Northernmost South African province, providing a gateway to Africa and hosting the most breath-taking scenery and thrill-seeking activities along the Great Limpopo River. Check out our guide to campsites in Limpopo.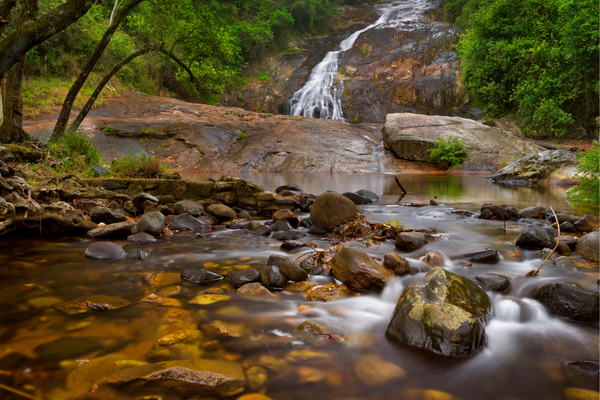 Mpumalanga
Nature's playground, Mpumalanga is home to Kruger National Park and Blyde River Canyon – giving you endless opportunities to jump on a safari, book an extreme activity or bask in tranquillity. Find out more and book your Mpumalanga campsite here.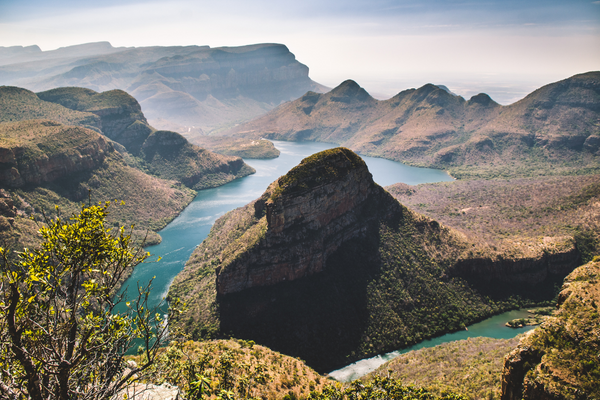 Northern Cape
Culture, connection, wildlife and sanctuaries enrich the land of the Richtersveld Desert, the Orange River and the Diamond Coast. Dry or wet land adventures await you. Discover your Northern Cape campsite here.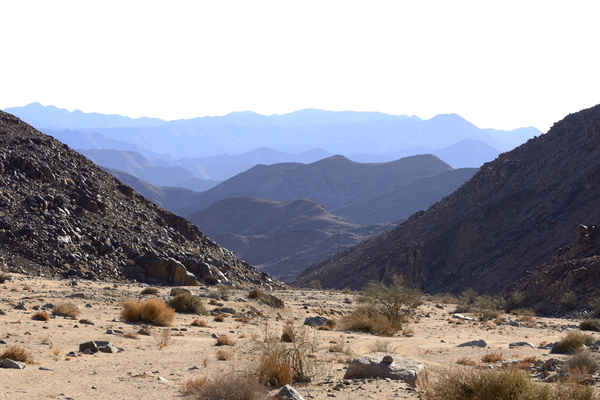 Western Cape
Explore characterful Cape Town and its enchanting natural surroundings. Follow the Garden Route for the lushest landscapes, discover nature hotspots and vineyard estates around Cape Winelands. Learn more about Western Cape and its unique campsites.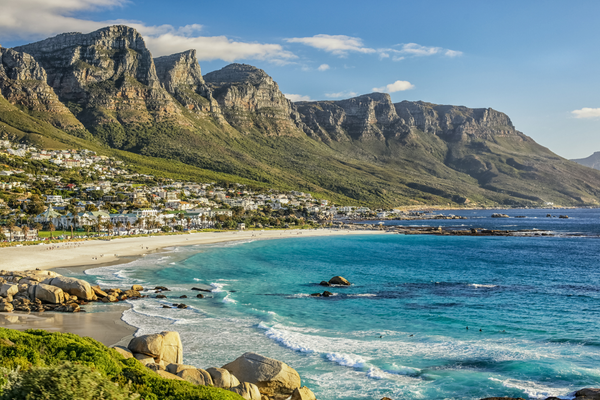 North West
Discover wild adventures from a safe and well-equipped base camp. Visit the Vredefort Dome, Humankind World Heritage site, the Capital City Mahikeng and so much more. Book your North West Campsite today.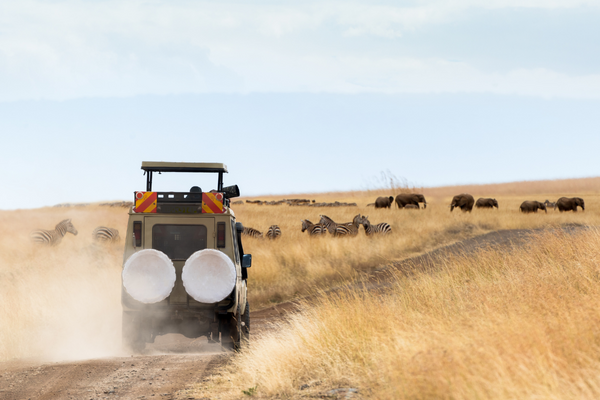 What are 5 camping safety tips for an open air holiday in South Africa?
Book trusted accommodation with good amenities: Most campsites, homestays or luxury retreats are well-equipped, with electricity, running water, cooking equipment and often pools or hot tubs. Wild camping isn't advised in South Africa, with both man and nature being at times unpredictable – but there are plenty of options that offer that 'at-one-with-nature' feeling, without the risk.
Bring a camping first aid kit: Whether you're staying in a luxury lodge or tent-camping site, it's always useful to have back-up sun-creams, plasters, sanitising wipes, medicine for pain, fever, inflammation, tummy upset and insect bites, water purification tablets etc… so you're prepared for all weathers and situations.
Check your accommodation has mosquito nets (or bring one): Whilst many resorts in South Africa are declared low-risk malaria zones, those annoying bites can be a holiday spoiler and a net is light and easy to carry, so why not just bring one? Bug repellent is a must-have pocket item too. You may also wish to book an appointment with your GP before your trip, to determine whether you need any medication or vaccinations for your chosen South African destination.
Seek permission and be very careful with a campfire: Given how arid and hot the South African bush can be, campfires can turn into bushfires in the blink of an eye. Most open-air resorts will offer campfire options or braais so you can still enjoy the delicious and wide range of South African meats and vegetables flame-grilled by your own hand – just be sure to follow their rules and usage guidelines, which are there for good reason.
Find out about the local wildlife: At the start of your stay in nature's playground, speak to your resort host, or do your research on the types of animals and other wildlife sharing the land and sky with you. Be clear on how to react if confronted by large (or even small) animals. They are probably unlikely to breach the comfort of your accommodation, but knowledge is power when exploring beyond your cabin walls!
For more tips and camping essentials, check out our ultimate camping checklist.
Is it safe to go camping in South Africa?
Contrary to some outdated opinions, South Africa is not only one of the top tourist destinations in Africa, but is celebrated as a must-see open-air destination, with safety at the forefront of the Government's tourism agenda. 
It's hard to ignore the untamed nature of South Africa's biodiverse land, with the existence of big-five mammals and indigenous wildlife, rugged cliff paths, dry deserts and mammoth mountain ranges. If not correctly prepared for, these natural features of the land can of course lead to a higher risk of danger, but you'll find many accommodation options that take extra precautions to keep you safe from harm. Still and all, common sense and preparation will be your greatest armour.  
Like any camping or glamping adventure (overseas or in your homeland), do your research, be super vigilant and come well-prepared with camping essentials, as well as the right equipment for day/night-time activities, whatever the weather. 
There are many government-run and privately-owned open air resorts in South Africa that give you the wilderness experience, with added safety. We don't recommend wild camping, due to the unpredictability of South Africa's environment. 
Dos and Don'ts for camping in South Africa
DO: Research to identify the areas you want to visit and things you want to do in South Africa (there's plenty of choice, so don't be lazy and stick to the place names you've heard of). Then find a campsite, glamp site or open-air resort which offers the best access to your chosen activities and has great amenities and facilities for you or your group of friends / family.
DO: Book cancellation insurance for your accommodation: Be protected in case your circumstances change and you need to cancel your stay, or something happens beyond your control and the open-air resort or campsite needs to cancel, like a global pandemic. It pays to plan! Learn more about cancellation insurance here.
DO: Make a checklist and be sure you've packed essentials that prepare you for all weathers and eventualities. Think first aid kits, medicines, water purifying tablets, a mosquito net, weatherproof clothing, a torch etc. See our ultimate camping checklist here. 
DON'T: Go wild camping, unless you're in the trusted hands of an experienced wild camper or part of a planned excursion. South Africa can be an unpredictable and untamed environment, so it isn't worth the risk. You'll find many opportunities to experience the country's wilderness staying in campsites in or around nature parks and reserves.
DON'T: Head off into the plains or mountains without a map, torch and whistle (as well as LOTS of water). Whilst mobile phone signal is decent in the African countryside and walking trails are generally well signposted, it's possible to veer off the beaten track and you could find yourself lost in the savannahs without signal.
How do I prepare for a camping holiday?
Preparing for a camping holiday in South Africa can seem daunting, but it's all part of the fun. Start with the most exciting decisions: where to stay and what to do? Then let that influence what you need to bring. 
To get you started, check out some of our camping guides and checklists to help you plan your trip of a lifetime (without a lifetime of planning).