It's no secret that Tuscany is one of Italy's most diverse regions:with its sea and beaches, mountains and forests, cities of art, excellent wine and varied cuisine, Tuscany is an area so rich in nature and history. Camping is without doubt one of the best ways to enjoy all that the region has to offer. And these days there are so many accommodation options and facilities, that staying at a campsite allows you to enjoy life in the open air, without compromising on comfort.
Seaside campsites in Tuscany: the most popular areas
Tuscany boasts over 300 km of coastline, but the coastline is so varied that the experience can be very different depending on the area you choose. One of the most picturesque and sought-after areas is the Grosseto Maremma: between Follonica and Argentario there are isolated coves with emerald waters for the more adventurous, and white sandy beaches framed by Mediterranean flora, perfect for children and the whole family.
Versilia, in the north-west of the region, is another destination loved for its elegance, but be aware that because of its popularity it is often extremely crowded. The coast around Piombino, in the Livorno area, meanwhile, offers some of the clearest sea in the whole region.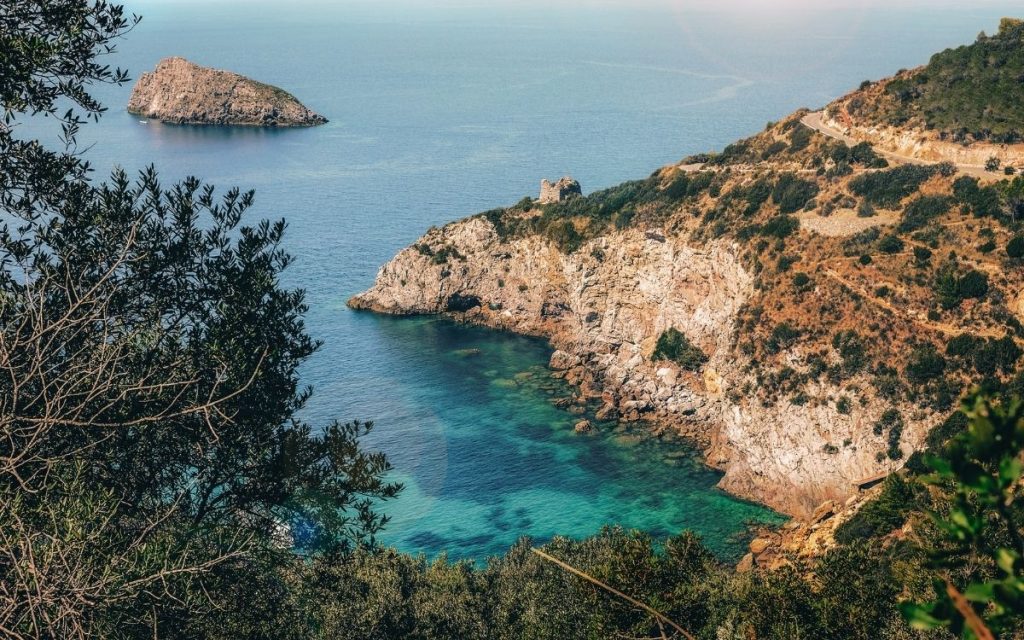 Campsites in Castiglione della Pescaia
Castiglione della Pescaia is an enchanting Etruscan village set on a cliff overlooking the sea. Camping in this area means not only long days on the beach, but also the opportunity to wander back through centuries of history, exploring the churches, palaces and archaeological remains in the oldest part of the town.
The area has a unique ecosystem of Mediterranean maquis. This means that campsites here are often immersed in pine forests while being just a few metres from the sea. Nature trails, windsurfing and boat trips are just some of the activities here. A visit to the Diaccia Botrona nature reserve, a protected area that has kept its marshy ecosystem intact, is also a must, to hike, visit the so-called 'Casa Rossa' and learn about the local flora and fauna.
Campsites in Punta Ala
Punta Ala is one of the most popular seaside resorts on the Tuscan coast, with excellent tourist facilities and a seaside area that looks like something out of a postcard. If you choose this location for your holiday, you will find well-equipped beaches and campsites suitable for the whole family. There is also no shortage of activities for the more adventurous, who can use Punta Ala as a starting point to explore the Maremma Natural Park and some of the most beautiful coves of the region, such as Cala Violina.
Campsites in Follonica
For a seaside holiday with children, we recommend Follonica. Many of the campsites in the area have direct access to the beach, which is particularly suitable for children. And for those who want more than simple seaside relaxation, Follonica's campsites have interesting excursion programmes run by environmental guides, so you can explore nature reserves such as the Bandite, national parks and archaeological parks such as the Forni Fusori di Rondelli with real experts.
Campsites in San Vincenzo
Another popular seaside resort is San Vincenzo, which boasts a lively nightlife with bars, discos and plenty of summer events. If you are more a fan of peace and quiet, you can also find this, by choosing a campsite in the south of the town, which is dotted with a lovely pine forest and less crowded beaches.
Explore the islands: camping on the island of Elba
The third largest Italian island, Elba, is the perfect destination for those who love crystal clear waters, virgin beaches and unspoilt nature. For an unforgettable and unparalleled adventure, why not explore it by motorbike and tent, or in a campervan with the family? That way, whatever part of the island your campsite is in, you can discover all of its most beautiful spots. Getting there by car or motorbike is very easy: just book a place for your vehicle on the Piombino-Portoferraio ferry (preferably in advance in high season).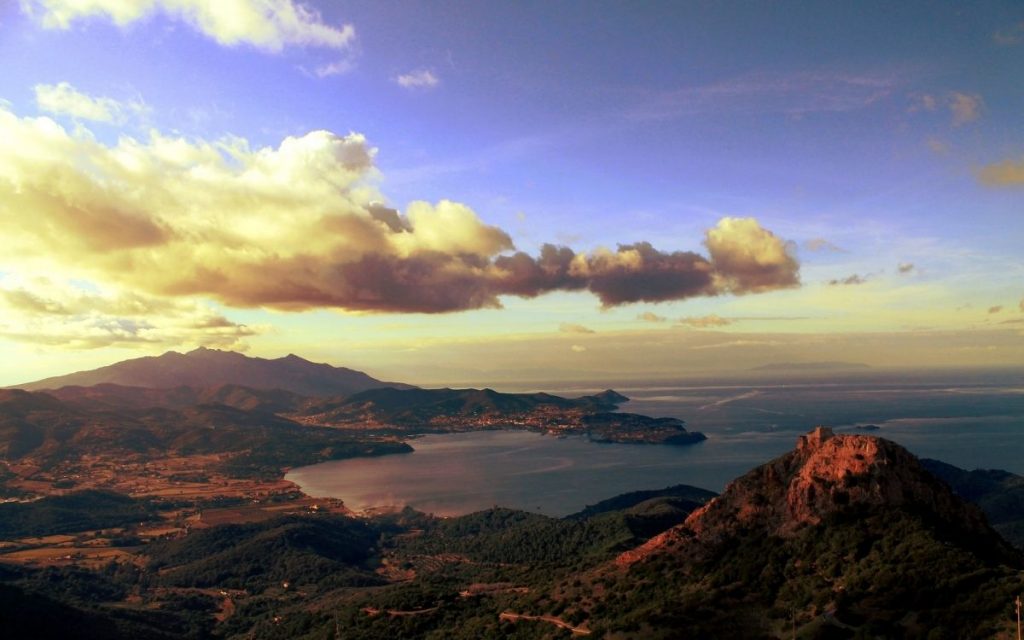 Campsites in Tuscany: cities to discover
Of course, it is impossible to talk about Tuscany without mentioning its magnificent cities of art. Florence, the cradle of Italian language and literature, with its churches, the Uffizi museum, Dante's house and much more, is a must on any itinerary to discover the region. Equally steeped in history and centuries-old traditions, Siena is worth a visit, with its unique Palio horse race, as is Pisa and its famous tower. Less popular but no less fascinating are the cities of Lucca, with one of the best-preserved 16th-century city walls in Italy, and Arezzo, home of poets and artists.
Campsites in Florence
It may seem strange to go camping in a city of art, but it is the best way to enjoy its beauty and be able to retire from the stress and bustle of city life after your day of exploration. The campsites around Florence, often within a radius of 5-10 km from the historic centre, are surrounded by nature and offer a peaceful setting with panoramic views. Here you will have access to the surrounding countryside and historic sites and, for those who can't resist a spot of shopping, you'll also be near outlet malls to pick up some Italian brands on your holiday!
Campsites in Siena
Camping in Siena is an all-round sensory experience. In addition to the rich traditions of the city itself, the Sienese hills offer breath-taking scenery, top-class food and wine, panoramic views of historic towns such as Montalcino, Montepulciano and San Gimignano, and the profound tranquillity of centuries-old nature.
Campsites in Pisa
Pisa needs no introduction: the Tower is probably one of the most iconic monuments in Italy. For this reason it is often chock-full of local and foreign tourists, so finding accommodation can be difficult. Camping is a great solution to reduce costs and stay in a peaceful environment. Due to its proximity to the coast, another good option is to choose a campsite in Marina di Pisa and visit the town in a day.
Campsites in Tuscany in the mountains
If you prefer the cooler climate and calm of the mountains to crowded beaches and cities of art, we recommend the Casentino forests in the province of Arezzo or the mountain villages in the province of Pistoia. Here you will find hiking trails in the countryside, waterfalls and landscapes where you can breathe silence and pure air and connect with nature and your inner self.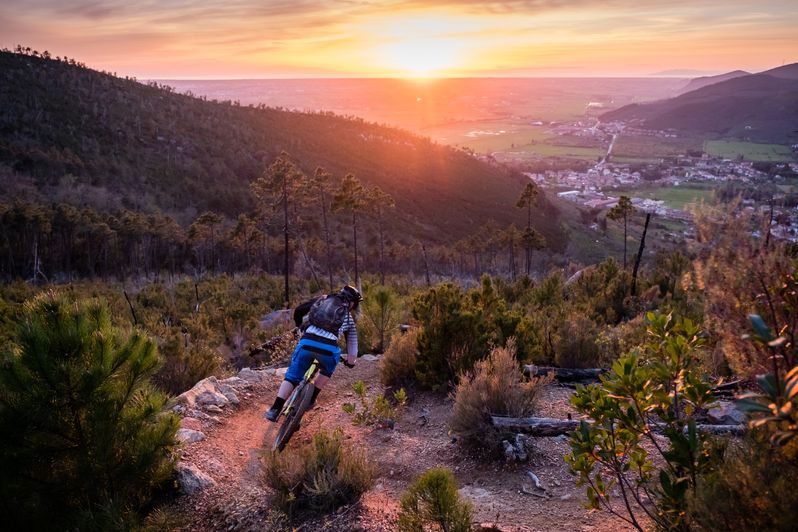 Campsites in the province of Arezzo
The mountain campsites in the province of Arezzo are mainly located in the Falterona and Chiusi della Verna areas, on the edge of the Casentino Forest Park, a protected and little-known reserve waiting to be discovered. A camping experience here has the added value of unique activities such as tastings, workshops, concerts and markets selling local food and craft products.
Campsites in the province of Pistoia
The mountain holiday area in the province of Pistoia is concentrated on the slopes of Abetone, at an altitude of about 1200 m. As it is also a ski resort, campsites here are often open all year round and offer a variety of accommodation and activities for all seasons, including trekking, sport fishing, snowshoeing, horse riding and mountain biking.
On holiday with Fido? Dog friendly campsites in Tuscany
Before going on a camping holiday, it is a good idea to make sure that your four-legged friends are welcome at the campsite of your choice. Fortunately, there is an increasing number of dog-friendly campsites with playgrounds and even dedicated beaches. On the coast, San Vincenzo and Castiglione della Pescaia have public dog beaches, as do Cecina, Camaiore and Marina di Grosseto. Mountainous areas in general lend themselves even more easily to the presence of dogs, particularly the area of the Apuan Alps, Pratomagno and Monte Amiata.
Is it possible to camp freely in Tuscany?
Million-dollar question, the answer to which is not clear. At the time of writing this article, there is no law in force in the region of Tuscany that prohibits 'wild camping', except where specifically indicated (usually in parks and protected areas). But the safest way to avoid unpleasantness is to always consult the relevant authority in the municipality where you wish to camp, especially if you are arriving with a large campervan. Free camping apps are another valuable source of information, as they are updated by the users themselves quite frequently, according to their latest experiences. Or, of course, to be on the safe side and avail of all the facilities of an established campground, consult our list of campsites in Tuscany.
Which type of holiday do you prefer? A relaxed week of sunbathing on the beach, an adventure in search of unspoilt landscapes, a tour of art and gastronomy or an escape to the mountains with the breeze ruffling your hair? As you've seen, Tuscany has campsites to fulfil your every wish.
Take a look at our open-air accommodation in Tuscany and find the place and accommodation type that suits you best!