Exploring European destinations can be a thrilling way to encounter a culture shock (and by shock we mean the most pleasant of surprises). From the vibrant, medieval streets of France to the romantic cobblestone alleys of Italy, there are countless cities, towns and villages in Europe that proudly celebrate their cultural heritage and traditions.
A cultural holiday offers you a step-back in time. A chance to immerse yourself in age-old lifestyles far removed from your own. A unique holiday to sample local delicacies, learn a native tongue, revive music and dance born from legendary eras, and experience picturesque places in stunning natural environments.  
You'll found culture around every corner in Europe, both in popular tourist hotspots and in places a little more 'off the beaten track'.
Here's our pick of some of the best cultural hotspots in Europe: 
Brittany, France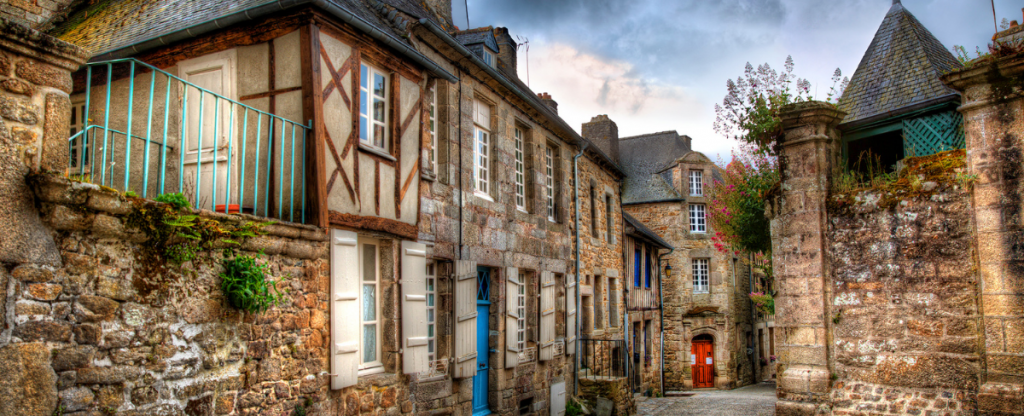 Breton heritage encompasses the culture, traditions and original language of Brittany, a region in north-west France with its own unique history.
Through centuries of influence from Celtic tribes and European migrations, Brittany has fostered a culturally diverse and distinctive identity which is celebrated by locals and tourists to this day.
Whilst on a camping holiday in Brittany, you'll likely experience local festivals, music and dance styles such as bagad (pipe and drum bands), folk tales and legends, art (including Celtic cross carvings), handmade lace and embroidery techniques known as paysannes brodeuses (peasant embroiderers).
Discover traditional styles of cooking passed down through generations – oh, and try and get your hands on a tanker of chouchen (Breton's own native mead), it's delicious!
If you're visiting in August, you should buy a ticket to Interceltique de Lorient, a local festival of music, dance and games celebrating cultures from Brittany and beyond.
>> Taking the family? Here's 10 amazing things to do in Brittany with kids<<
Andalusia, Spain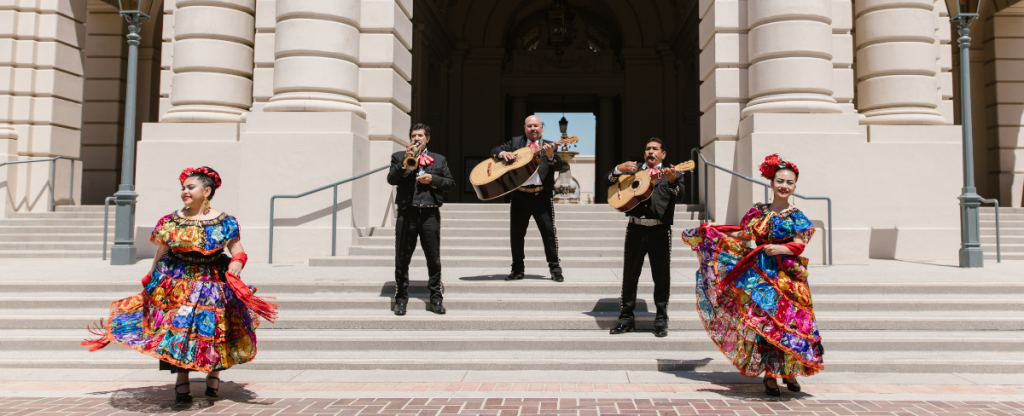 Andalusia is a region of Spain with a rich and diverse culture that has been influenced by both its Mediterranean and Moorish past. From flamenco dancing and bullfighting to traditional foods, Andalusia's culture is steeped in centuries-old history and traditions and a must-see for those seeking a truly authentic holiday. 
The architecture of the area is a distinctive mix of styles present in the region, particularly unique designs developed under Moorish occupation. You'll see archways, intricate tilework, domes, and ornate detailing which have lasted hundreds of years.
You simply can't visit Andalusia without sampling the local delicacies, with mouth-watering native faves like tortilla de patata (potato omelette), boquerones en vinagre (marinated anchovies), espinacas con garbanzos (chickpea spinach casserole) served in restaurants, bars and street-food vans. 
Andalucia's rural landscapes are varied and beautiful too, best explored by foot and perfect for those seeking open-air accommodation in natural surroundings. Hike the magical Mount Mulhacen or visit the Sierra de Grazalema Natural Park and its surrounding traditional villages. 
>> Take a look at this nearby camping and glamping village in the heart of the Doñana National Park, Andalusia <<
Trentino-Alto Adige, Italy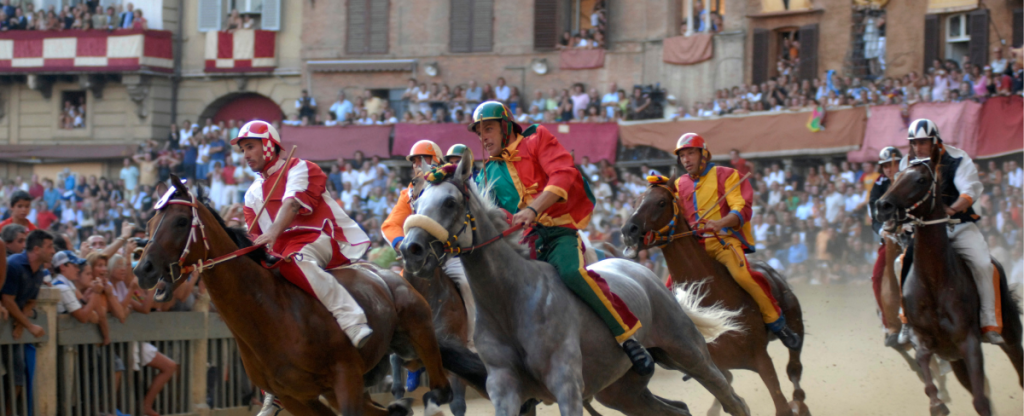 Trentino-Alto Adige is an independent region in northern Italy that encompasses several distinct cultures and boasts out-of-this-world natural surroundings, namely the Dolomite mountain range. 
Austria ruled the region for centuries, leaving a German language imprint in its Northern regions and rendering it bilingual. That's right, German-speaking Italians! How's that for a culture shock?!
This area is blessed with a long history of unique cultural customs, much derived from its strong ties to the natural Dolomitic landscape, as well as its native food, traditional sporting events and classical music.
Traditional food in Trentino-Alto Adige is characterised by an abundance of locally grown produce, like apples, grapes, olives and honey. Street food is widely available across this region – you can find traditional mountain fare like polenta rolls, spicy sausages and fresh ravioli with ricotta cheese.
The area loves to celebrate age-old festivals. One of the most popular events is the Palio della Val di Fiemme, where locals compete against each other on horseback.
In contrast to the region's rich history, Trentino-Alto Adige is perhaps best known today for its outdoor winter sports, especially skiing and alpine mountain biking, with some of the best terrain in Europe for an adrenaline-hit.
>> Planning a motorhome roadtrip? Discover more of Italy's hotspots <<
Ljubljana, Slovenia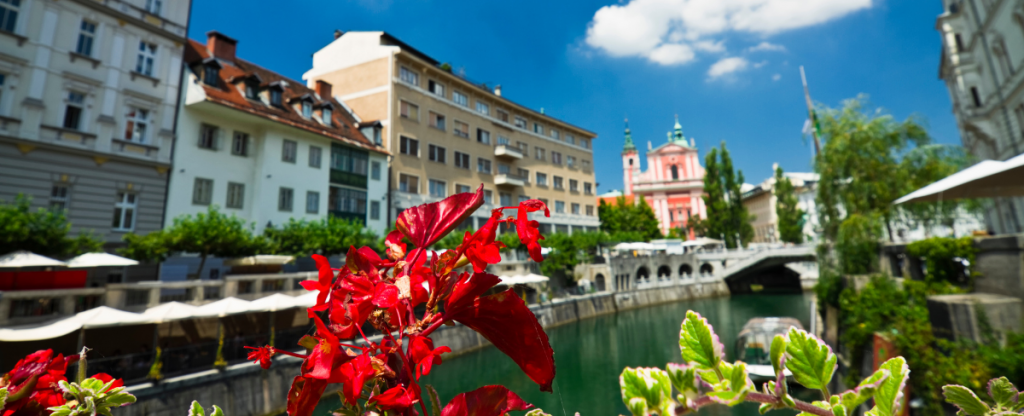 As the story goes, Greek mythical hero Jason, together with his Argonauts, founded Ljubljana. The infamous band of thieves had somehow stolen King Aetes' golden fleece, before slaying a dragon in an almighty battle and setting sail across Lake Ljubljanica.
(So, keep your eyes peeled for dragons, dotted around the city on flags, monuments and colourful, traditional buildings!)
Ljubljana, the cultural centre of Slovenia, has been occupied under many rulers over the centuries: the Romans, Veneti and Slavs to name a few, each putting a unique stamp on the lifestyle and architecture of the capital city – and the friendly locals here are proud to keep traditions alive.
You can visit the National Museum for an immersive whistle-stop tour of the area's rich history, or join a guided walking tour. 
Music and movement is super important here too. And the energy is vibrant! Every day, you'll discover cultural gems of yesteryear and can immerse yourself in a world of folklore singing and traditional Slovenian dances in the city streets, theatres, orchestral halls and other venues about town. 
The juxtaposition of new and old here is thrilling, in fact the shopping, riverside cafes, restaurants and food markets are worth the trip alone!
>> This open-air eco resort is not far from the city, but tucked away in rural paradise <<
Basque Country, France & Spain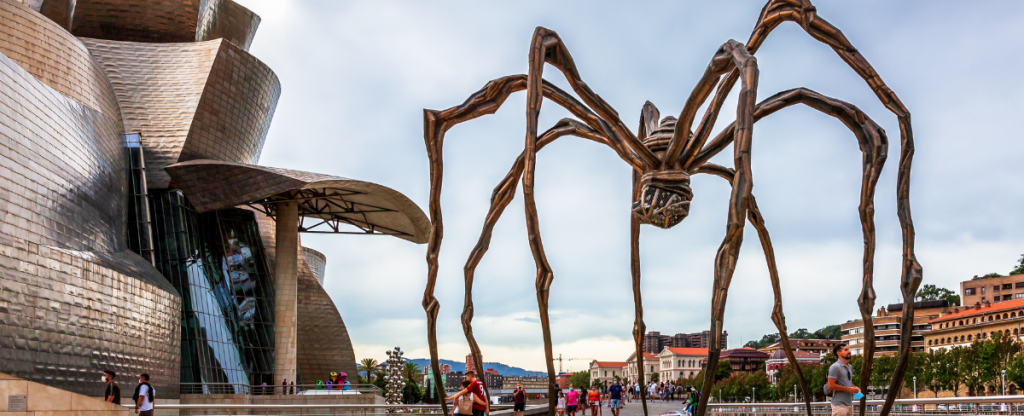 Escape to the Basque Country, an autonomous land steeped with history, home to one of the oldest languages in Europe and, in our humble opinion, one of the most beautiful places in France.
Located between the lush Pyrenees mountain range and Navarre, the region has been influenced by its geographical isolation and maritime heritage. It's known for its unique cuisine (Basque tapas) and strong sense of identity, which has made the region a popular tourist destination.
For outdoor adventurers seeking culture, the cities of Bilbao, San Sebastián and Vitoria-Gasteiz just across the Spanish border are made for you. Here you can lose yourself in the area's history with spectacular views along the coast. And, of course, a well-planned hike through the mountains for a day or more is the thing to do in this region where many people start their trek on  the Camino de Santiago.
Live your best Basque life and try your hand at folk dancing, painting, stone sculpting and wood carving for an unforgettable experience – or bask (pun intended) in the region's thriving modern art scene. 
Oh, and Grotte de Sare Caves Nature Reserve is definitely worth a visit! It offers a unique experience of prehistoric wonders displayed in intricate rock formations, accompanied by light shows projected on the walls.
>> Look at this nearby, family-friendly open-air campsite, with wooden chalets, camping pitches and heated swimming pools <<
Bad Kissingen, Germany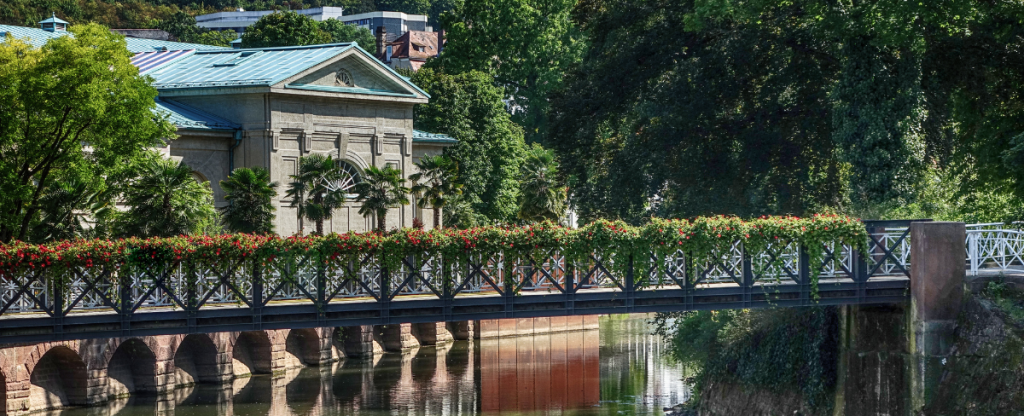 The cultural sub-region of Bavaria, Bad Kissingen is a captivating spa town that has been attracting visitors from around the world since the 18th century. And why?
Well, the areas is an eclectic celebration of hot springs, mineral baths, spa buildings, historic sites and serene natural landscapes, perfect for open-air relaxation and wellness treatments. 
The water here is famed for its 'medicinal value', certified as rich in minerals and containing healing properties, and so many a Bavarian king has frequented the town to top-up on its goodness! Make sure you come armed with a reusable water bottle to drink like royalty! 
There are many cultural institutions to be discovered in Bad Kissingen, celebrating important movements in time like the art nouveau and Baroque periods. Check out the Regentenbau concert hall and Kurgarten, the town's bountiful spa garden for a step back in time. 
The local cuisine offers an authentic taste of Germanic culture, try Schmarrn pancakes, thick Fränkischer sausages and tart, spiced wine which can be enjoyed along the riverside or at one of the local eateries or taverns (and especially around Christmas market season!)
>> Check out this modern resort in Bavaria boasting stunning views from every type of accommodation <<
Provence-Alpes-Côte d'Azur, France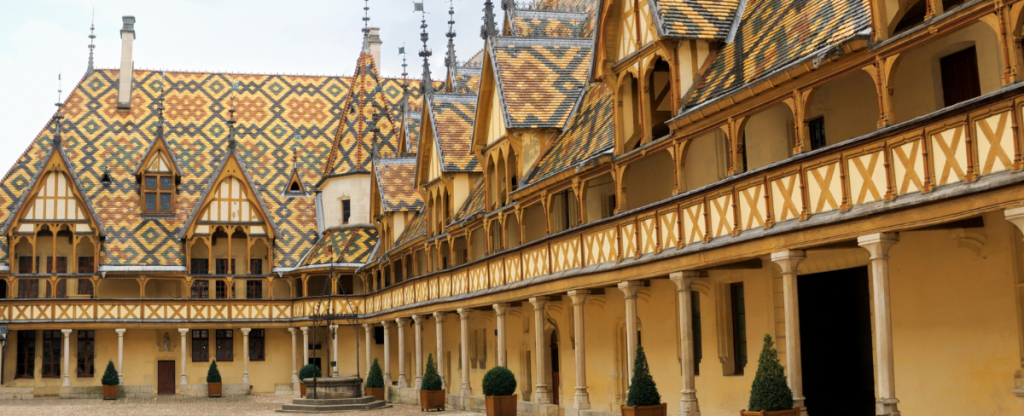 For a cultural whirlwind within breathtaking surroundings, Southern France's stunning Provence-Alpes-Côte d'Azur must join your bucket list! 
The unique mix of century-old rule between the ancient Egyptians, Greeks and Romans (intertwined with more recent influences from southern Italy and North Africa) means the area boasts a culturally expressive blend of art, cuisine, music and architecture. 
The region is home to many proudly preserved, UNESCO World Heritage Sites: the Vauban military fortifications in Villefranche sur Mer, the Abbey Church at Le Thoronet and the Hospices de Beaune to name but a few. Each serve as reminders of Provençal history over the ages. 
And, if you're a music lover, musette (traditional folk music) is engrained here. So, don't be surprised to find yourself involved in a local festival or randomly becoming audience to a busking opera singer here. 
You can't ignore the picturesque and diverse landscapes surrounding the cobbled streets of towns and villages here. Spend lots of time outdoors, traversing coastlines, mountainous areas, river valleys, castles and the famously fragrant lavender fields of Provence. 
No trip would be complete without savouring some of Provence-Alpes-Côte d'Azur's local wines (some of the best in the world we'd say!). Sample rosés, whites and reds with aromas that hint at sweet spices like nutmeg, licorice and cinnamon, best enjoyed with some locally sourced Provençal cuisine. 
>> This beach-side, family-fun resort is perfect for discovering the area – and has a water park too! <<
Dubrovnik, Croatia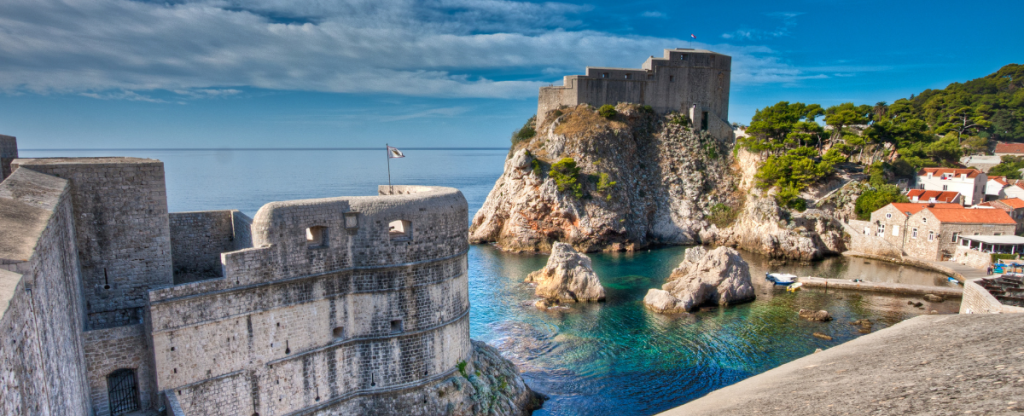 If the Game of Thrones hype hasn't convinced you to visit the ancient cultural capital of Dubrovnik already, maybe we will. Actually, there's little convincing needed if you're looking for a place with an unmistakable cultural identity, sacred historical buildings, libertarian landmarks, a sub-tropical climate and jaw-dropping coastlines. 
Historians believe the city to be as old as the 7th Century, around the year 614, first founded by the Greeks, but there are lots of conflicting stories – and we love that there's still an air of mystery here. What we do know is that the area has been listed as a UNESCO World Heritage Site, which brings with it a host of cultural offerings rarely found in one place. 
A walk around the famous city walls feels like you're in movie. You'll get a birdseye view of the old town's 14th Century Baroque and Gothic style achitecture such as Rector's Place, Onofrio's Fountain and Fraciscan monestry. 
Oh and take a selfie with terracotta-tiled rooftops and crystal clear waters of the Adriatic Sea as the backdrop – it's definitely a #nofilterneeded photo opp!
Discover a vibrant art and music scene in Dubrovnik too. You might catch a performance by the native symphony orchestra in the old town square, or marvel at inspired art from local artists at the Museum of Modern Art. 
While we don't have open-air accommodation near Dubrovnik right now, you should combine a city visit with a longer stay in the open air elsewhere in stunning Croatia – find all our campsites in Croatia here.
Staying at a campsite or resort in the open-air is a great way to experience cultural destinations in Europe.
Take a look at our diverse range of accommodation and add a touch more uniqueness to your cultural getaway.  
Frequently asked questions
How do I plan for a cultural holiday in Europe?
Make sure to research the area well, including all travel arrangements and accommodation. If your holiday involves lots of walking, then prepare clothing for all weathers.

If you're planning to go camping or glamping, make sure you've packed essential camping gear. Booking excursions, tours and cars online, in advance, can sometimes save you money too. 
Is there enough culture in Europe?
Europe is home to an incredible and diverse mix of cultural expressions representing past generations and age-old traditions that blend beautifully with modern living. This combined with spectacular natural landscapes and environments puts European culture at the forefront of tourism today. 
What's the cheapest way to have a cultural holiday in Europe?
If you're up for flying, there are lots of budget airlines that'll take you to European cities and great public transport links out to neighbouring towns and villages.

Also, make the most of your surroundings and explore as much as you can by foot (you could even be your own tour guide by researching some well-trodden itineraries on the internet first).

Camping, glamping or booking open air accommodation can also be a lot cheaper than inner-city apartments and hotels – and can include kitchenettes to prepare a packed lunch for the day!