Easter is like a rebirth of nature – an explosion of colour and joy after months of greyness! And so, holidaying in the open-air is idyllic in so many ways. It's the time to awaken from that winter slump, get active and welcome in the new season, soaking up all it's goodness!
And that's not it…there's lighter mornings and evenings, warmer climates (but not too hot), lots of family-fun activities and a heap of interesting and beautiful places to explore.
Europe is the place to be for an Easter escape. Whether you're a solo traveller, big or small family, friendship group or couple, the scenic countries of Europe are perfect for active or relaxing holidays in the great outdoors.
Ready to explore? Let's dive into our handpicked selection of city escapes, cultural explorations, romantic destinations and seaside trips awaiting you this Easter.
(We've even thrown in Easter tips and accommodation options in there to make planning your trip even easier).
In this guide:
4. Traditional French outdoor Easter games for the whole family
8. Top tips for planning an Easter trip in the open-air
9. Frequently asked questions – Camping at Easter
Easter in Brittany, France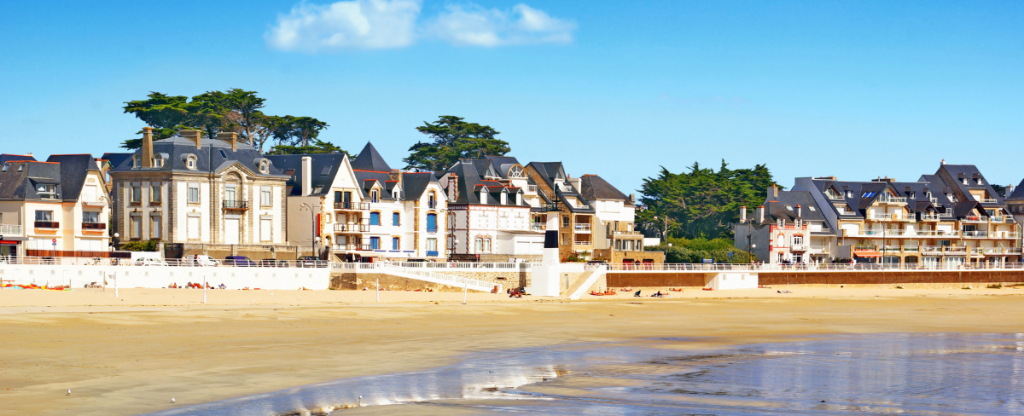 If you've followed us for a while, you'll know we're a HUGE fan of Brittany – and this stunning location in northwest France never ceases to amaze its visitors. Aside from an abundance of nature surrounding every cobble-stone lined street and wild coastline, Brittany is also one of the best places to experience a culture shock in Europe.
In fact, there's no better time to experience authentic Breton culture than Easter time. There's lots going on, like:
The annual Tradi'Deiz event in Vannes, a traditional Breton dance competition, featuring age-old music and colourful native costumes.
SPI Ouest-France, a major sailing race in Quiberon Bay held on Easter weekend.
Easter boat trips to the stunning Island of Belle-Île-en-mer to see crystal clear seas, medieval landmarks and tranquil villages.
The beaches, ancient sites, zoos and parks in Brittany are perfect for a families and tick all the right boxes for keeping kids entertained and parents relaxed.
>> Check out 10 fun things to do with the kids in Brittany <<
Easter in Finistère, France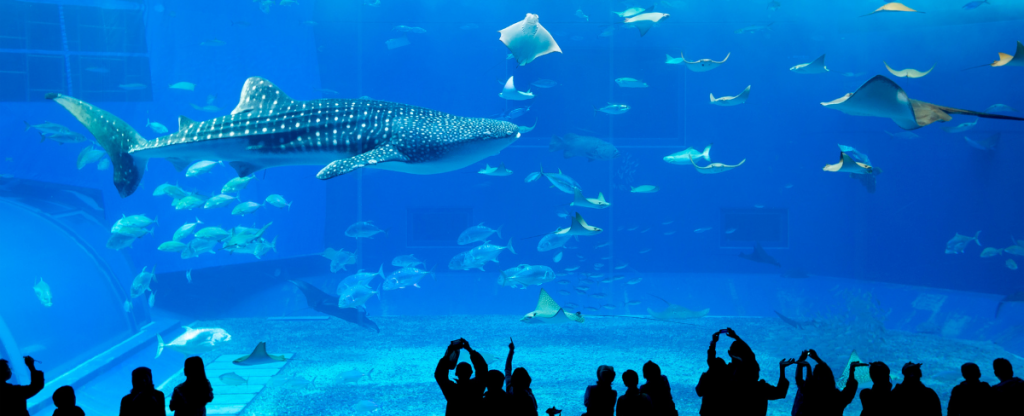 Carrying on the joys of the Brittany region, Easter is a great time to visit the 'end of the earth' (the literal translation of the word 'Finistère).
Herein lies a beautiful coastal destination, rich in culture and nature, from its medieval towns and fishing villages, to its bountiful landscape and gift of outdoor adventure!
The best thing about travelling to Finistère in April? Well, the weather begins to warm up, the tourist crowds are still relatively light and there's lots going on, like Easter processions in the streets and churches, as well as Easter markets selling traditional chocolate treats!
More things to do at Easter in Finistère:
Take the kids to the Océanopolis in Brest, France's largest aquarium and home to many captivating species of protected marine life.
See spring lambs leaping in spectacular natural environments at Parc Naturel Régional d'Armorique.
Visit the seaside town of Concarneau, a must-see resort with several beautiful beaches and marinas. If you're there on Good Friday, embrace the tradition of eating fish, there's a great choice of seafood restaurants.
>> Check out this nearby campsite, with heated pools and private access to the beach <<
Open-air resorts and campsites in Finistère:
Easter in Vendée, France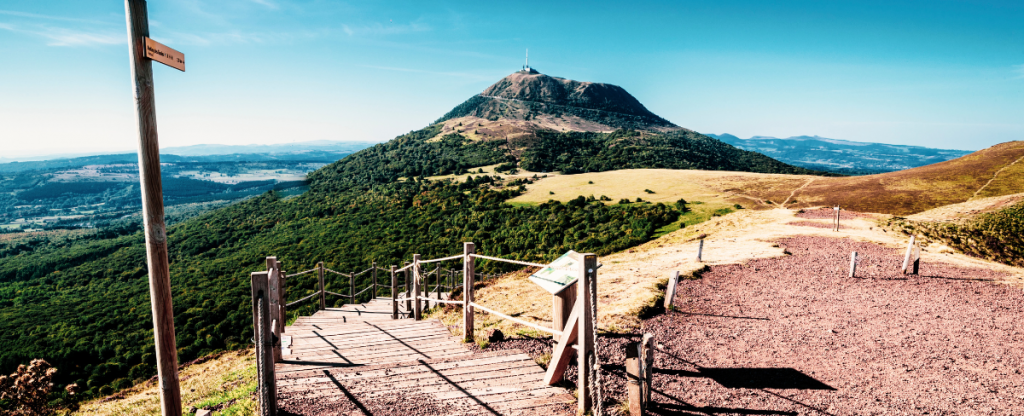 Easter in Vendée is a time for family, delicious food, walks in nature and paying respect to religious customs. It's a unique place to celebrate Holy Week lots of with traditions and festivities.
Vendée, in the Pays de le Loire region of western France, combines golden sand beaches and charming coastal villages, with historic landmarks and breathtaking mountainscapes.
The Puy du Fou park opens on 8 April. This nature land and theme park offers an exceptional experience that takes you back through the centuries (note that the excellent shows are mainly in French).
On Good Friday, locals participate in the "Procession du Pardon" where they walk through the streets carrying a cross while singing hymns – followed by the "Veillée Pascale" an all-night vigil leading up to Easter Sunday.
You'll see kids (and adults) competing in Easter egg hunts (chasse aux oeufs) throughout the week, in the open-air, on beaches near near Saint-Gilles-Croix-de-Vie or Les Sables-d'Olonne – or in lush woodland areas like Mervent-Vouvant Forest.
>> Plan an Easter Egg hunt to remember at this woodland camping and glamping retreat 9km from Puy du Fou <<
Don't forget to try the traditional Vendée Easter cake, la gâche de Pâques, a delicious oval-shaped brioche; the perfect treat to take back to your den for breakfast the next day!
Open-air resorts and campsites in Vendée:
Traditional French outdoor Easter games for the whole family: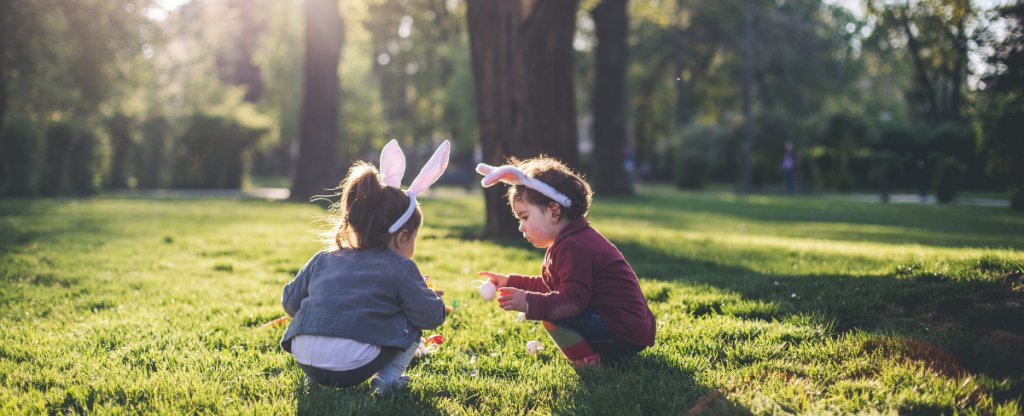 Double the fun on your open-air holiday in France and try some Easter family traditions:
1) Lancer d'œufs – A game of catch with an exciting twist! The aim of the game is to throw a raw egg to each other at varying distances and speeds. Drop or break the egg and you're out! For larger groups, you can start in pairs and have 'elimination rounds' – or make a circle and have fun catching each other off-guard!
2) Chasse aux œufs de Pâques – Nothing says Easter like an Easter Egg hunt in the great outdoors! Much like in other countries, French families love to surprise the children by planting chocolate eggs, chocolate bells, chocolate fish and chocolate bunnies!
3) Poisson d'avril – An April's Fools Day tradition where children prank as many adults as possible by sticking paper fish onto their backs and discretely running away. Each time the oblivious adult has the paper fish perfectly planted, the child shouts Poisson d'avril! – meaning 'April fish!'
Easter in Rome, Italy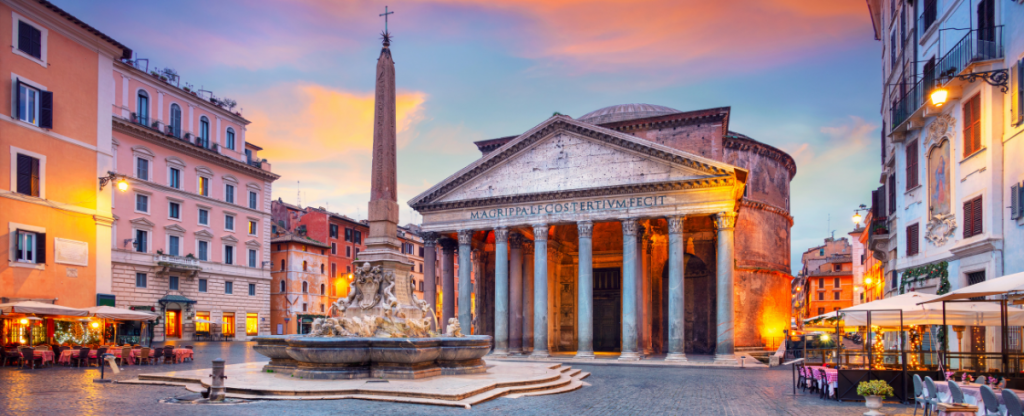 It wouldn't be Easter without paying tribute to the feast day's religious roots, and Rome is a centuries old shrine to Catholicism (especially around Holy Week).
You can reconnect with ancient wonders, exploring the former stomping grounds of Roman emperors and embarking on an unforgettable journey throughout the Vatican Walls.
And you certainly don't have to be religious to savor the magic of Rome. It's also a very romantic destination for couples. You'll feel like you're on the set of a Gladiator film as you pass the Colosseum and Trevi Mountain and, for the perfect mix of nature, the gardens of Villa Borghese are worth a stroll on your way to the pizzeria!
In surrounding nature parks, you'll see Spring's magical awakening through an abundance of flowering grasslands and baby animals. You should also visit La Fattoria degli Animali, a charming petting zoo, full of Easter's newest arrivals.
There's lots of activity at Easter too:
Experience the Natale di Roma parade (25 Apr), where thousands of Roman-costumed men line the streets with spears and shields to commemorate Rome's foundation.
Wave a flag and marvel at fireworks, parades and speeches at La Festa della Liberazione (25 Apr) a day to commemorate Italy's independence following World War II.
Take a photo of the Piazza di Spagna Spring display, where you'll have thousands of azaleas in shades of white, pink, and purple as your backdrop.
Grab a traditional Italian Easter pie 'torta pasqualina' made with pastry, greens, cheese and hard-boiled eggs, and set up an epic picnic in the gardens of Villa Borghese.
Open-air resorts and campsites near Rome:
Easter in Amsterdam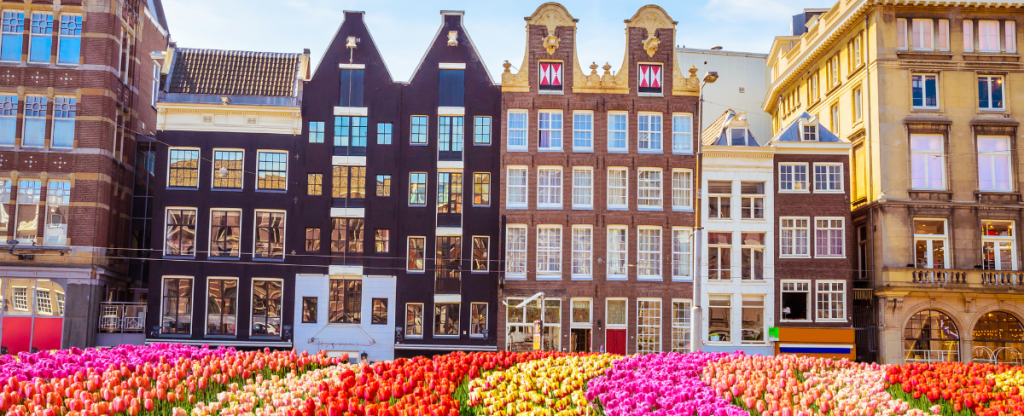 The already vibrant city of Amsterdam takes on a new level during the months surrounding Easter! With Spring in the air, explore the city and surrounding countryside in full bloom by foot, canal boat, bike or horse-drawn cart.
It really is a a feel-good atmosphere, a celebration of the changing of seasons. Here's some unique Easter adventures awaiting you in Amsterdam:
Take a day trip to Keukenhof. Known as the "garden of Europe" and admire hundreds of thousands of colourful tulips, daffodils, hyacinths and crocuses in peak bloom in April.
Visit Boerderij Westerpark, a local petting zoo for children who host Easter parties with egg hunts, egg decorating and other fun games. If you're lucky, you may get to feed a baby lamb too!
Eat traditional Dutch treats like stroopwafels and chocolate eggs – and buy decorative gifts from the Easter market stalls.
Book an Easter-themed canal boat brunch for the whole family. Some providers include fun games and even an appearance from the Easter bunny!
The most picturesque Easter lodgings can be found in natural surroundings, amidst rolling fields, forestry and flora:
Easter in Girona, Spain
Easter in Girona is a beautiful and unique experience, popular for family holidays. The city is known for its colorful parades and processions – and its surrounding landscape in and around the the Costa Brava.
Girona offers visitors some springtime sunshine, lots of culture and some well-deserved 'nature therapy'.
Witness the Manaies de Girona, a Good Friday tradition where 120 ancient Soldiers, parade the streets to music, banging their spears and performing centuries-old army drills on the steps Girona Cathedral.
Embark on a breathtaking Easter trek through the enchanting Alta Garrotxa, a volcanic wonderland nestled in the foothills of the Pyrenees.
Visit the Jewish Quarter and the Peixateries Velles bridge built by Gustave Eiffel – and enjoy views of the colourful houses on the river Onyar.
Pay tribute to the "Procession of the Holy Burial," which takes place on Good Friday, a religious event where a large wooden sculpture depicting Jesus is carried through the streets by hundreds of devoted worshippers.
Open-air resorts and campsites near Girona:
Top tips for planning and Easter holiday in the open-air
Book flights well in advance – Whilst the crowds during Easter aren't typically as heavy as in the Summer, it's still an international holiday, so you'll be sharing your destination with more tourists compared to off-peak times. With that in mind, flights will fill up quickly, and booking will be cheaper in advance, so don't miss out on that peace of mind. 
>> Check out 5 incredible budget airline destinations from the UK and Ireland <<
Research your ideal accommodation and book early – Two of the biggest benefits of booking accommodation in open-air resorts are choice and availability. Whether camping, glamping, or renting a mobile or motor home, there are generally more options, thanks to the space and flexibility of open-air locations (thanks mother nature!). Now, it still pays to book early, especially for those Easter deals and to of course avoid those last-minute stresses.
Camping holidays offer plenty of options, from family-friendly resorts with on-site children's entertainment, to secluded spa and wellness retreats – and many places allow pets too.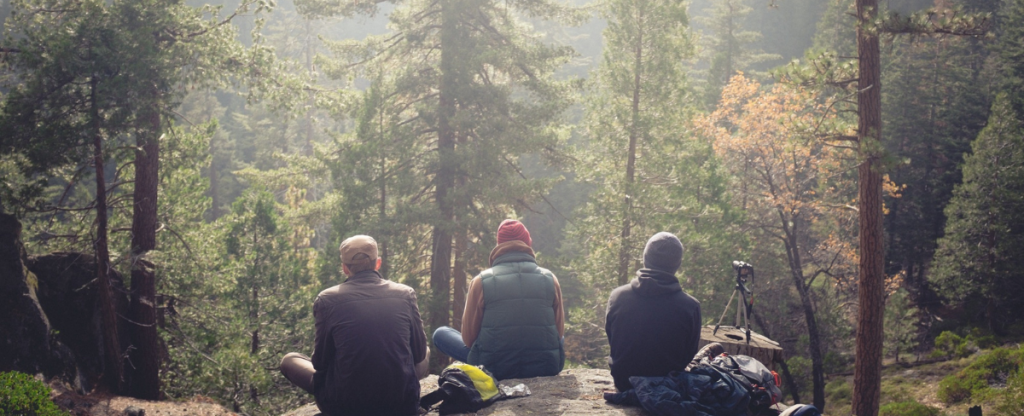 Pack for all weathers – April is a beautiful time of year, thanks to Spring's magical touch on nature, and the temperature can feel much higher than we're used to, so pack protective wear like sun-hats, sunglasses and sun cream. In contrast, April showers and blustery winds (especially by the coast or mountains) are entirely possible too, so dig out your pac-a-mac and be prepared to layer up.
4) Prepare your camping gear – If you're a seasoned camper, this will be a doddle. No doubt you've mastered the art of packing your gear – and have learned what to take / leave from past experiences. Newbie or novice, make a list of all the camping equipment you'll need. If you're renting a pitch, don't forget the tent, bedding, cooking and washing facilities (and do make sure it's all in a good state of repair before you set-off).
>> Here's the only camping checklist you'll ever need <<
If you're renting a fully-equipped mobile home or glamping pod, you'll likely have access to bedding, towels and cooking equipment, but do check beforehand. You might also want to bring some home comforts, like condiments for cooking or a trusted blanket.
>> Take a look at our guide to glamping <<
5) Have an itinerary – We're all for spontaneous fun, especially when nature is guiding you in the great outdoors, but make a list of activities, events or bucket list items you'd like to tick off. This is super useful during Easter time, as there might be some great entertainment and celebrations around the corner on specific days. You wouldn't want to miss out.
Easter is a wonderful time for an open-air adventure and we've got thousands of accommodation choices for you. Start planning your trip today.
Frequently asked questions – Camping at Easter
Follow us for more tips, tricks and inspirations, follow our socials @campsited