The freedom of driving around France in your own campervan, motorhome or RV is a true escape from the daily grind. There's something so satisfying about being totally self-sufficient on the road, with nowhere to be and nothing to do. Whether it's for a holiday with the family or you're ready to join the #vanlife movement, camping in France with your own vehicle is a wonderful opportunity to enjoy the great outdoors.
Before you set off, it's a good idea to gather a few nuggets of wisdom to help make your trip go smoothly: practical information for planning your trip, safety tips for while you're there or general camping etiquette.
Here are our top tips for travelling through France by campervan.
Top tips for campervan holidays in France
Camping with kids
Kids of all ages love the barefoot freedom of a camping holiday. Campsites are generally safe and secure spaces, where you can give them this freedom, allowing them to feel independent and make friends. Furthermore, many campsites in France, particularly sites in the south of France, have excellent facilities including swimming pools with waterslides, playgrounds, table tennis tables… (don't forget your own bats and ball). All of this can give every family member space to enjoy things by themselves, as well as the family activities you do together.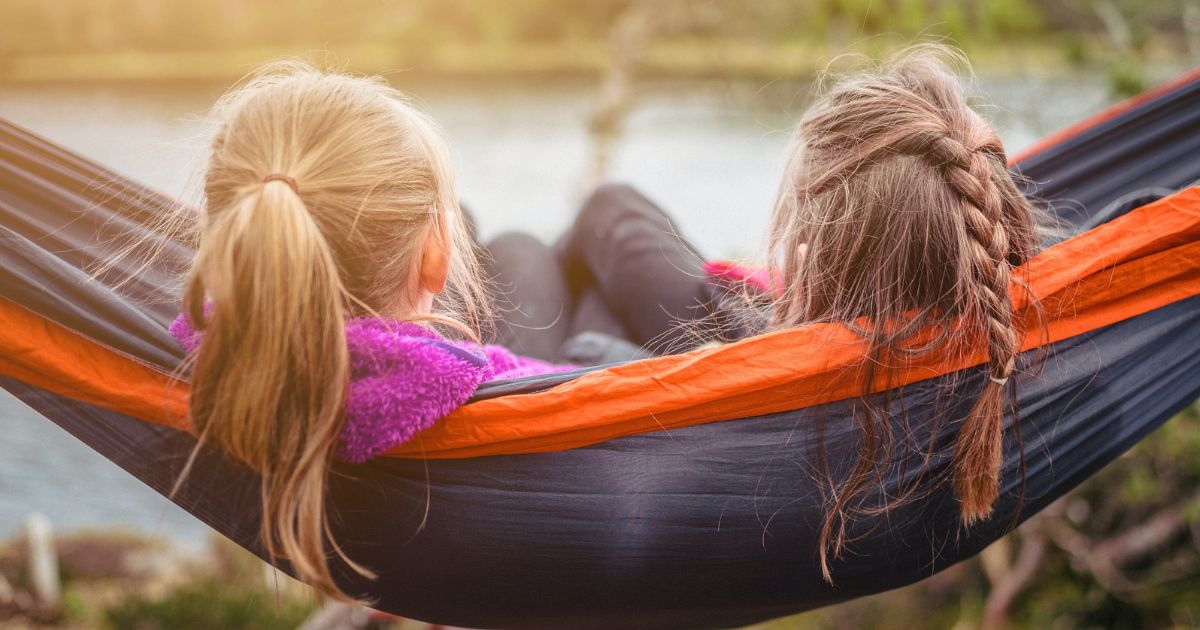 During the summer months, larger campsites even organise a range of activities – the likes of bike rides, cooking classes, workshops and art classes. There may also be evening entertainment for the whole family, such as discos, games nights and talent shows. These things are worth considering when choosing your itinerary and booking your pitches, especially if you are on a longer holiday where a bit of variety may be welcome after the first 4 or 5 days.
Measure your motorhome
If you're not used to driving a larger vehicle, it's definitely a good idea to know your van's weight and dimensions. There are restrictions on certain bridges, tunnels and roads to watch out for, as well as access to car parks and other amenities. The size of your vehicle can also determine the speed you can drive on certain roads, so make sure you check the rules around this before you set off.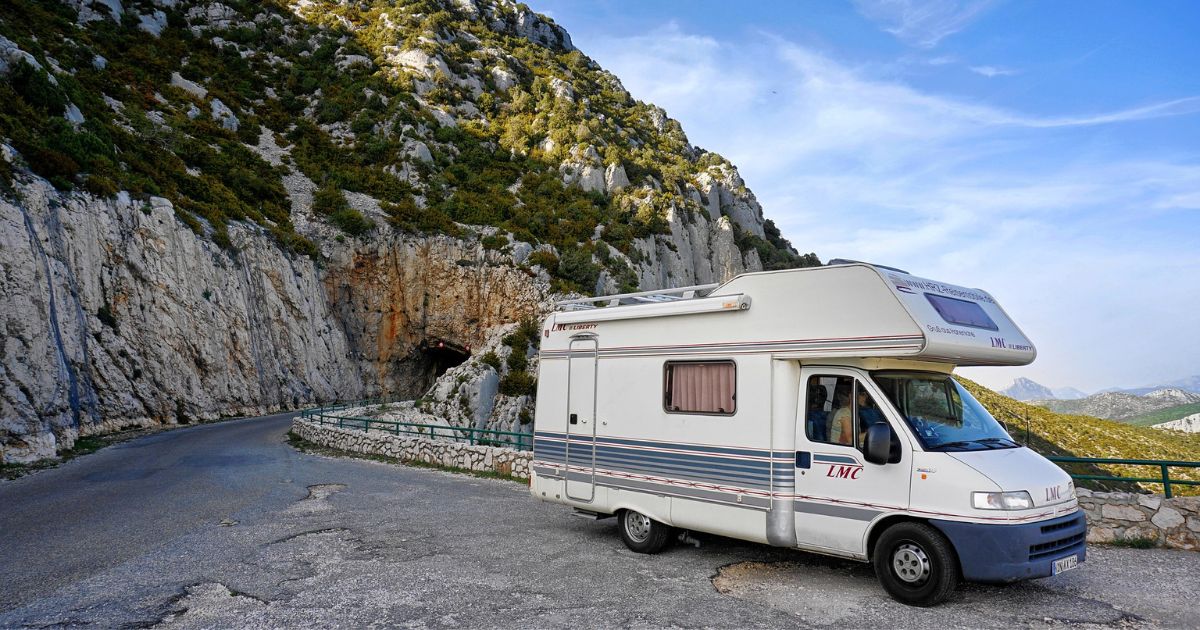 If you have a roof box, bikes or anything else on the roof or on a rack on the back, measure the exact, full height and length of your vehicle including these items and stick a very visible notice on your dashboard to remind you! Losing your bikes and damaging your roof would not be a good start to your holiday and we have seen it happen lots of times!
Stay connected
Camping is a great way to get back to nature, but a reliable internet connection is essential, especially if you're checking maps, uploading photos or streaming movies in the van in the evenings. Depending on your data roaming coverage, you may want to purchase a prepaid Wi-Fi device on arrival in France, which should work in most areas. A reliable sat-nav system is also invaluable if you will be doing a lot of exploring. Back-up screen grabs of your mapped route and/or an old-fashioned paper map are good to have, in case your battery runs out or you hit an area with no mobile network coverage.
Camper stops in France ("aires")
Many villages have places where campers and motorhomes can spend the night for free or for a small fee, called aires.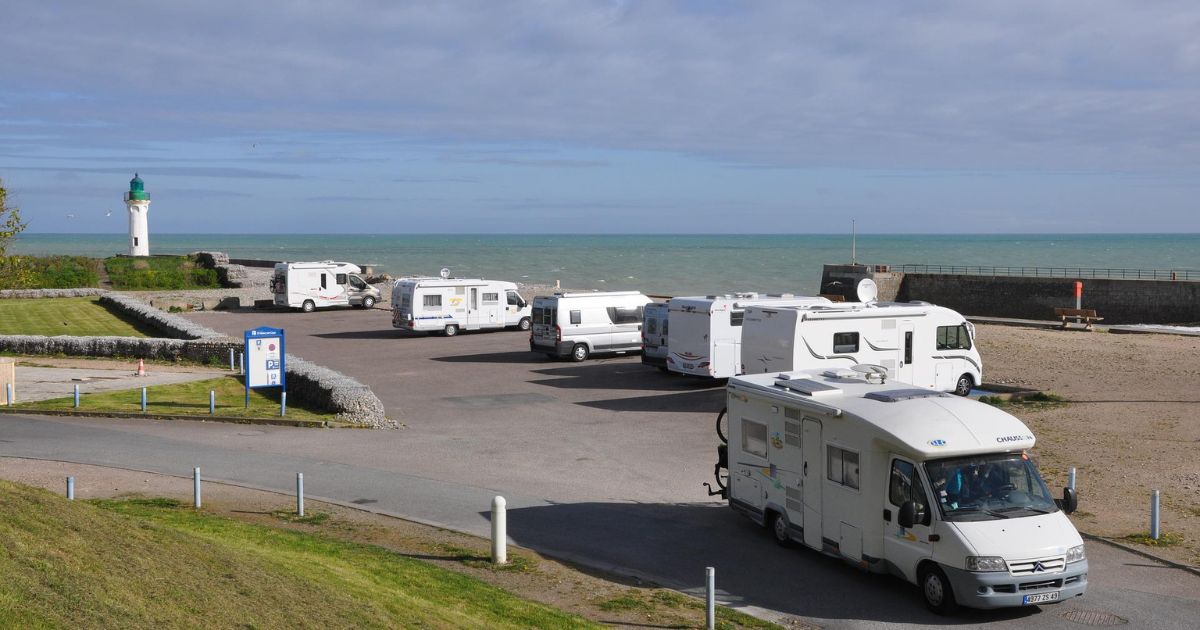 They can be found throughout France and some offer service points for water collection and disposal. You can find them using apps such as Park4Night or campercontact. They cannot be booked, so you just have to turn up and see if there is space. You can arrive and depart at any time, however some have a maximum stay of 24-48 hours.
For longer stays or for if you want to be sure to have a space, we recommend the most comfortable option of booking a campsite. Here are our tips on how to find the perfect one for you.
Take time away from the wheel
Depending on your plans, the size of your vehicle and the intricacy of your camp set-up, you may prefer to choose a campsite in France that is close to a bus stop or train station so you can go sightseeing without your motorhome, leaving it at the campsite. Bringing bikes is also a great way to explore the area without having to drive your campervan everywhere.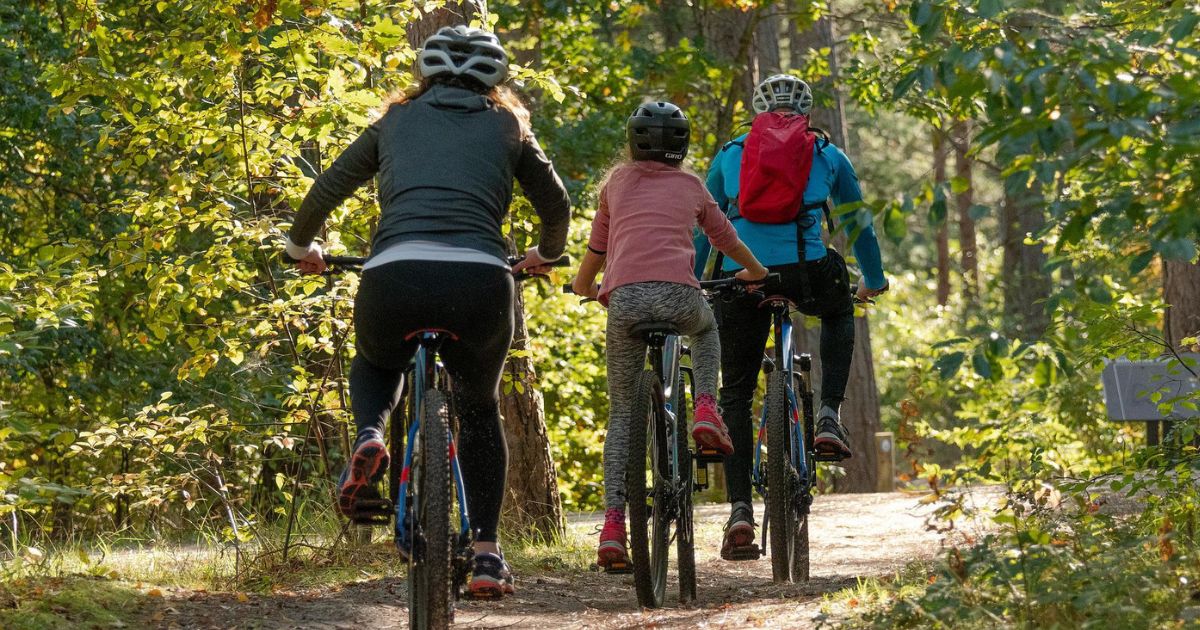 Campervan security
Get savvy with security and don't make it easy for anyone to break into your home on wheels. You can find all of our top motorhome security tips here.
France safety laws
Here are a few items that, by law, you must have with you or on your camper, while driving in France:
Headlight beam converters (if you are driving a right-hand drive vehicle)
Seatbelts for all passengers at all times
UK sticker if driving a British vehicle
Hi-vis reflective jackets (one per person and must be accessible without getting out of the vehicle)
Clean air sticker for driving in larger cities (check rules for your camper)
First aid kit
Warning triangle to put on the road if you break down or have an accident.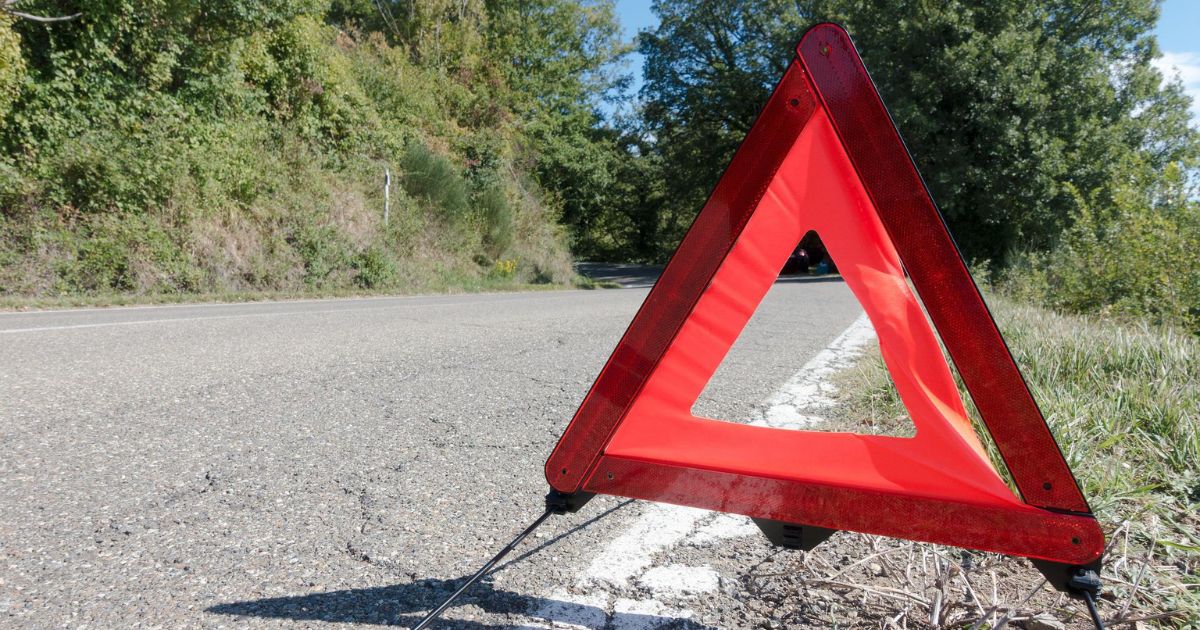 Speed camera detection kits are illegal so make sure you disable this setting on any sat nav or GPS systems. Breathalysers are no longer required in France.
How to organise a campervan holiday in France
Open-air holidays tend to require a bit more preparation than a trip to a hotel. You need to think about what to pack, how to travel around and where you will park your campervan overnight.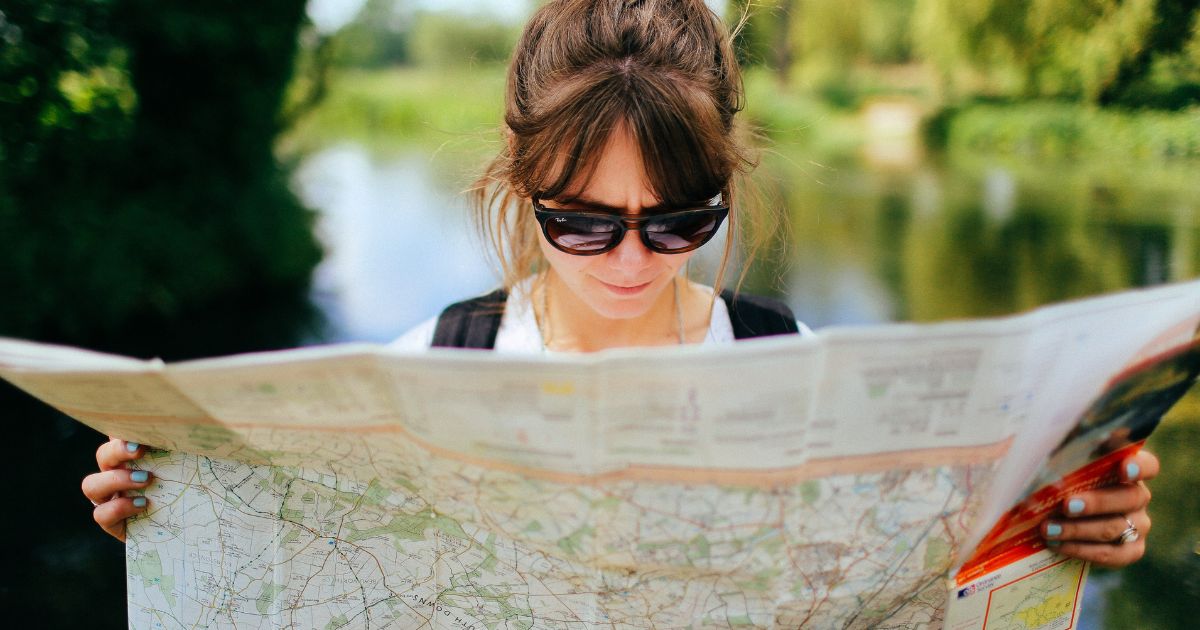 We promise it's totally worth it. So grab your favourite notebook or set up a colour-coordinated spreadsheet and get planning!
Packing for your campervan holiday
If only there was one place you could go to find out what you need to take on your campervan holiday in France… Well, we're thrilled to inform you that there is! Check out our Ultimate Checklist for a campervan holiday and don't forget any of the essentials.
Campervan documentation
If you're driving in France, you need to have all of these documents onboard:
Passport and full driving licence (in date)
Motorhome insurance documents (valid for driving in Europe)
Breakdown cover (valid for driving in Europe)
Vehicle V5 logbook (original)
Personal travel insurance.
Planning your route through France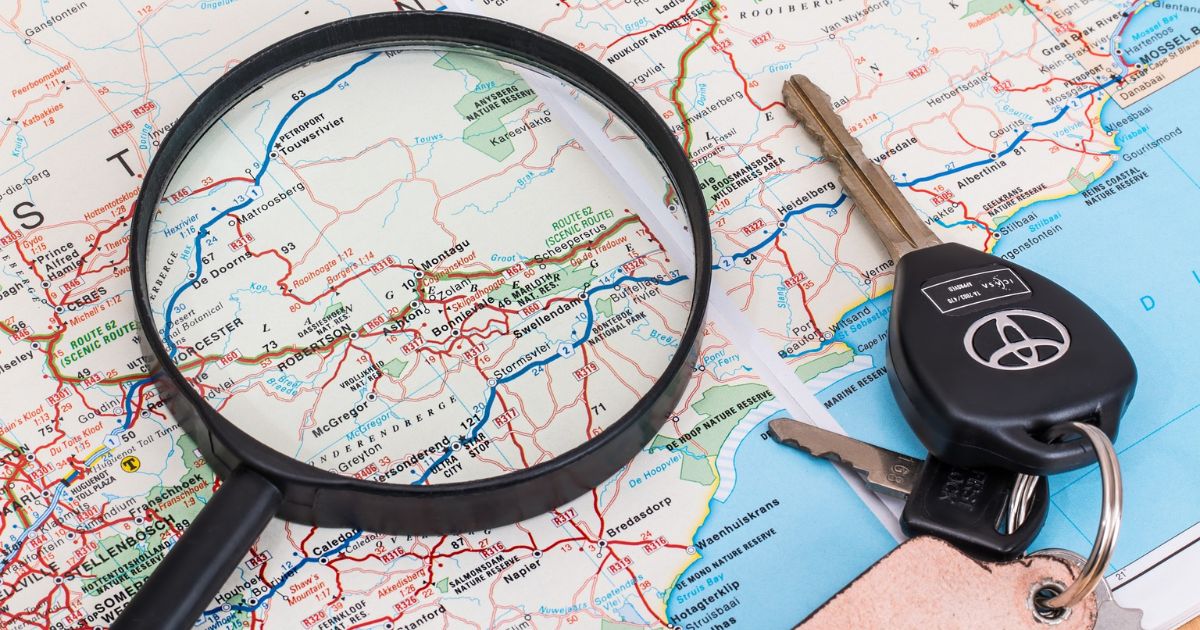 From grand chateaux to verdant vineyards, and spectacular mountain ranges to brilliant beaches, your camping trip to France will be unforgettable. Luckily, we've done the hard work for you and found some of the best routes and destinations for you to choose from.
Booking your campsites
Booking your trip couldn't be easier. Head to Campsited.com and search to your heart's content. You can filter your campsite search by region, surroundings, amenities and specialist themes, so you can find exactly what you want.
FAQ: Your campervan holiday questions answered
Should I book my campsite in advance?
You may need to book in advance, depending on when and where you are going. Summer is the peak season for camping in France. Campsites tend to fill up for July and August well in advance, particularly larger campsites along the coast and close to tourist destinations. There are also different amenities you may want to look out for. Read this guide to understand why different campsites vary in price.
If you are travelling in the off-season, you may not need to make reservations, especially if you are just stopping over for one or two nights. Just beware that not all campsites stay open all year round, and those that do may close their gates earlier in the off-season.
Can I take my pet with me when I'm camping in France?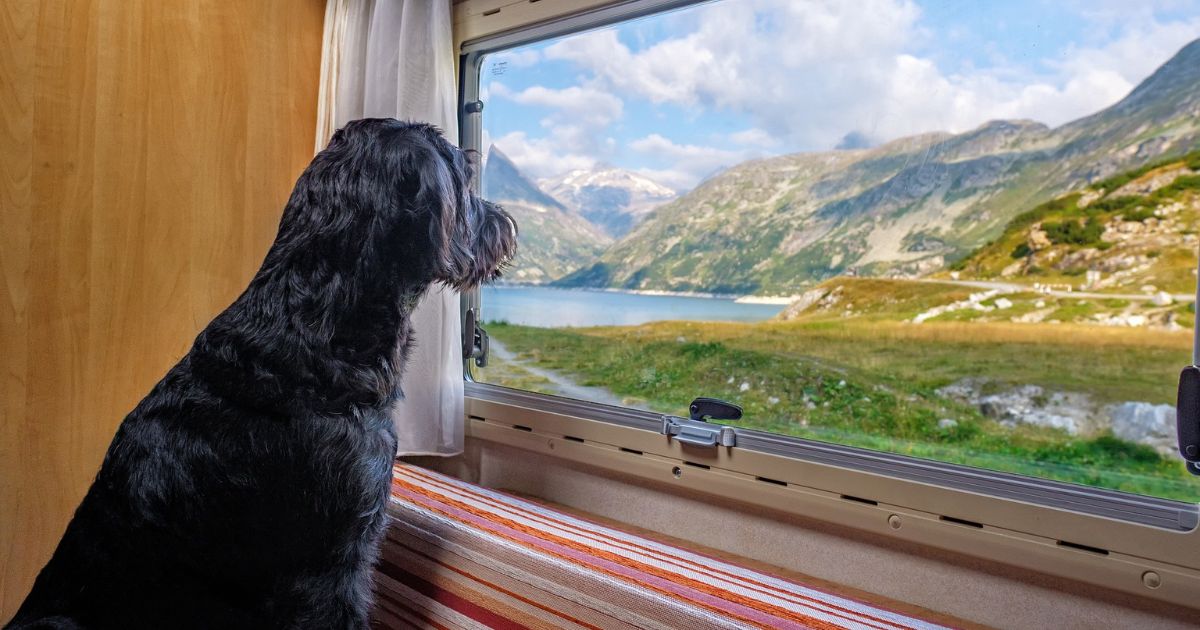 Many campsites welcome four-legged friends (find our list of pet-friendly campsites here), but always check the campsite's pet policy before you make your reservation, as there will be site-specific rules and amenities. Most campsites request that dogs are kept on a lead within the campgrounds, for example. Bringing a pet may also incur additional fees. There are also legal requirements you must follow when taking your pet abroad – check out our article on camping with dogs for more tips.
Can you park a camper anywhere in France?
Parking your campervan in the daytime is much the same as parking a car in France, unless there are specific signs prohibiting it. If you want to know where to park your campervan overnight, see above for information about aires, or below for information about wild camping.
How much does it cost to hire a campervan in France?
The cost of hiring a campervan depends on the type of vehicle you are looking for, the time of the year, the age of the driver and the level of luxury. It can be anywhere between £300 and £1200+ per week. The best way to know is to spend two minutes filling in your holiday details in our campervan hire search tool and get quotes from all the rental companies.
How old do you have to be to hire a campervan in France?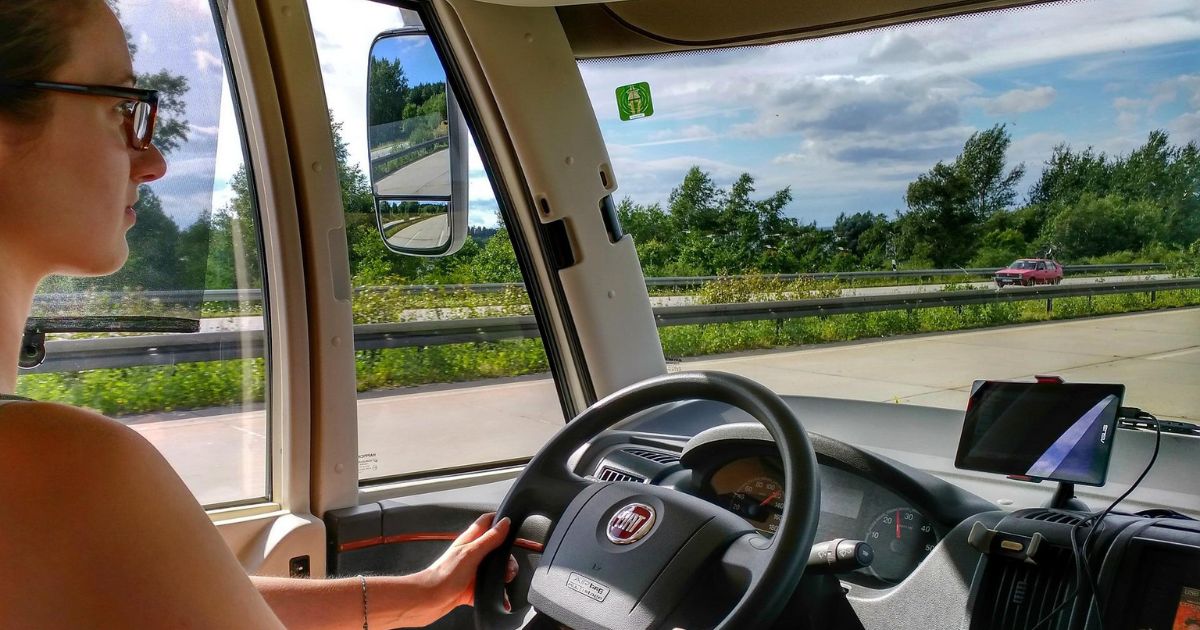 The typical age requirement for hiring a campervan in France is 25 years old. Certain companies will rent to 21-year-olds, but you may need to pay a little extra. Check directly with the rental company – it will be detailed in the terms and conditions of all the quotes offered by our motorhome search tool.
If a company does accept a younger driver, a different insurance policy may apply, so also read the insurance terms and options carefully, as you go through the booking process.
Lastly, check in the terms if your national driver's licence is acceptable. Some rental companies may require an International Driver's Licence.
What kind of facilities are available for campervans at French campsites?
If you're travelling with a motorhome, a fully serviced pitch generally includes electricity hook-up, water fill points, and waste disposal for chemical toilets and grey water. You can also use communal campsite facilities, such as washing machines and BBQ areas, as well as restaurants, cafés and swimming pools.
The size of pitches will vary from campsite to campsite, so make a request in advance if you require a larger pitch or something more private. Depending on the campsite, you may also be able to upgrade to a pitch by the river or a place with a view, so you can set up your awning and relax in the shade.
Do all campsites accept campervans?
Most campsites offer pitches that cater for tents, campervans and larger motorhomes, although it is always a good idea to check in advance.
The price of a campervan pitch at a French campsite will vary depending on the number of stars and facilities the campsite has, the number of people per pitch, and whether you are camping during high or low season.
Is wild camping permitted in France?
Wild camping is a bit of a grey area in France, with restrictions in national parks, along the coast and close to historical monuments to protect the natural environment and heritage areas. In other areas it is generally tolerated with the permission of landowners, but you should take your waste with you, never light a fire, and try to leave before 9am. Check the signs wherever you are, to avoid paying a fine. See above for information about designated camper spots in France called aires.
We hope you've found some helpful tips here, to make your next French camping adventure unforgettable. Now all you need to do is pack your bags, put together the ultimate road trip playlist and get on the road.
Bon voyage!