Thinking of trying out a campervan holiday for the first time? Or maybe it's just been a while, and you want to be sure you remember all the little tips and tricks that can make life on the road in your home-on-wheels so much more enjoyable and comfortable?
Whether that's you, or you have the van side of things sorted, but need inspiration on where to go with your trusty motor, read on. We have ideas and we're happy to share.
Top tips for planning a campervan holiday
How to choose a campervan or motorhome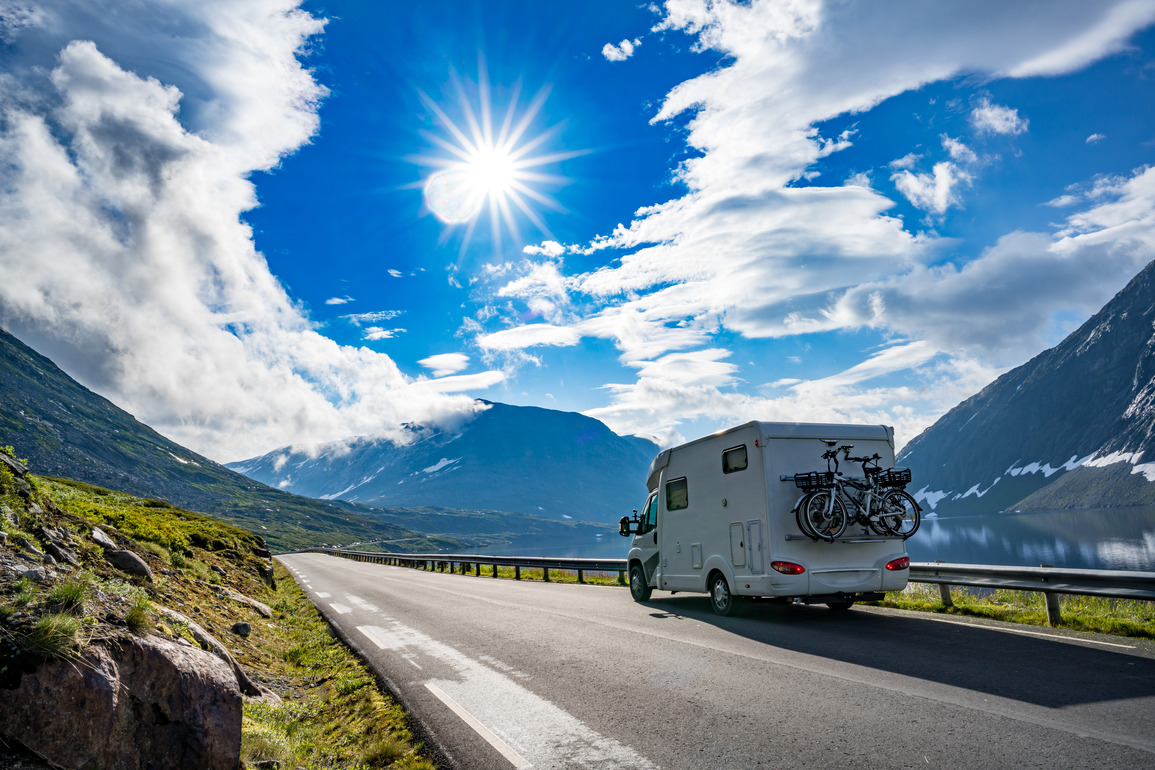 If you're thinking or renting or even buying and are confused by the different types of campervan and motorhome available, read this guide. We explain the characteristics of the three main types and the sort of trips and groups each type is most suitable for.
Packing for a campervan holiday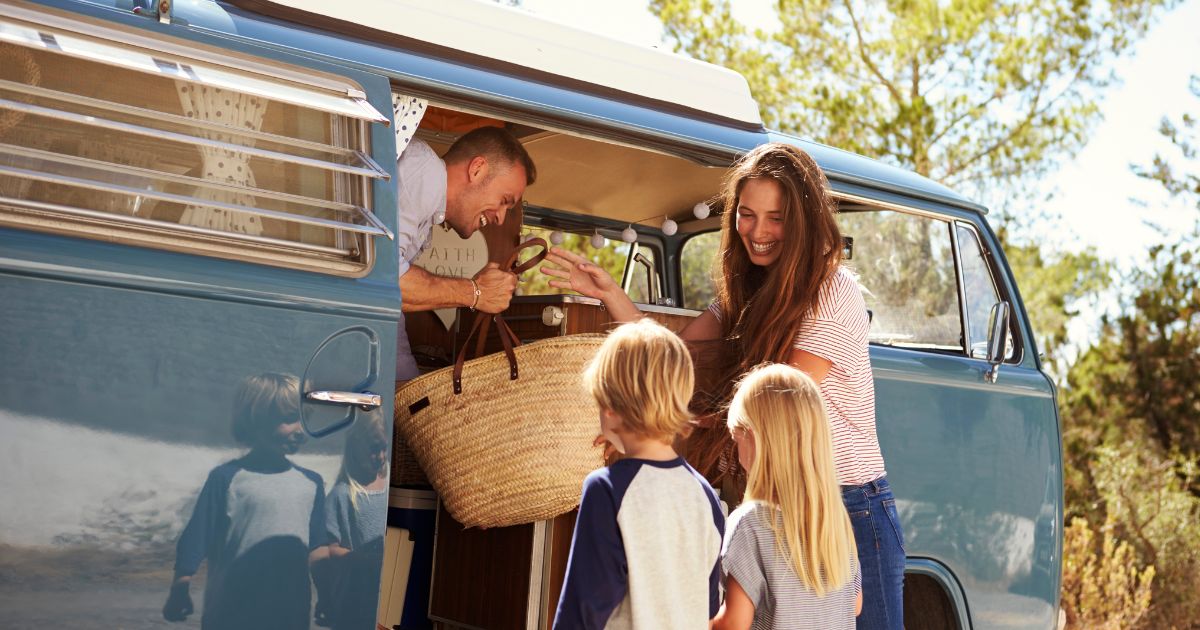 Every camping trip begins with the question "what should we bring?" (and of course, "what should we not bring?") Well, we won't let you forget anything important. We've put together a list of campervan and motorhome essentials, to make packing for your holiday a breeze.
Campervan storage tips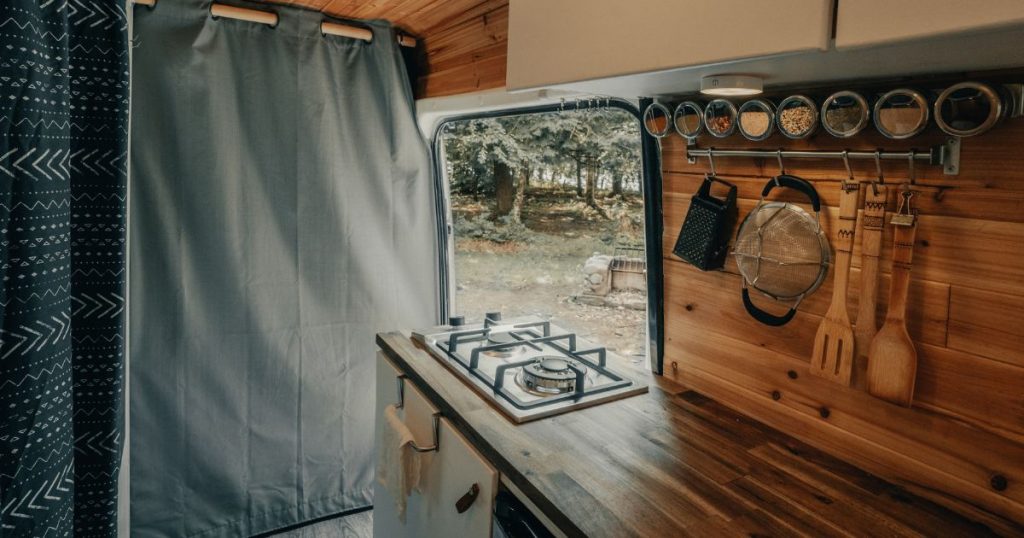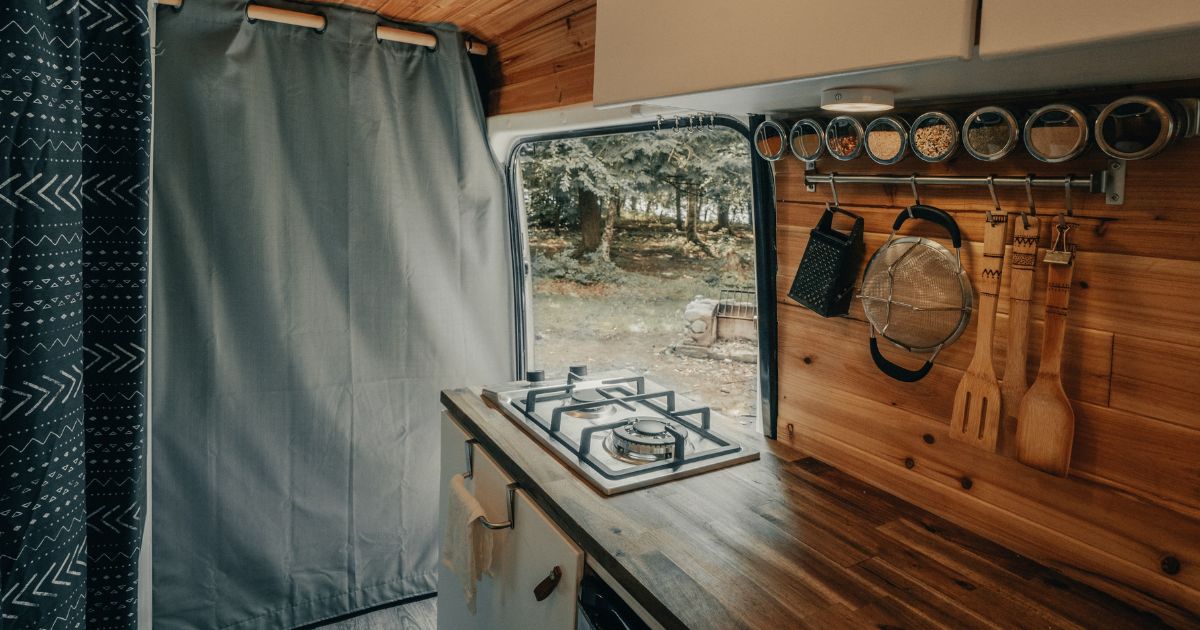 Travelling in a campervan calls for turbo levels of organisation and the capacity to optimise every little corner and cubbyhole available. From storage ideas to space-saving tips, find out how to smartly store everything you need in your campervan or motorhome.
Campervan holidays with a dog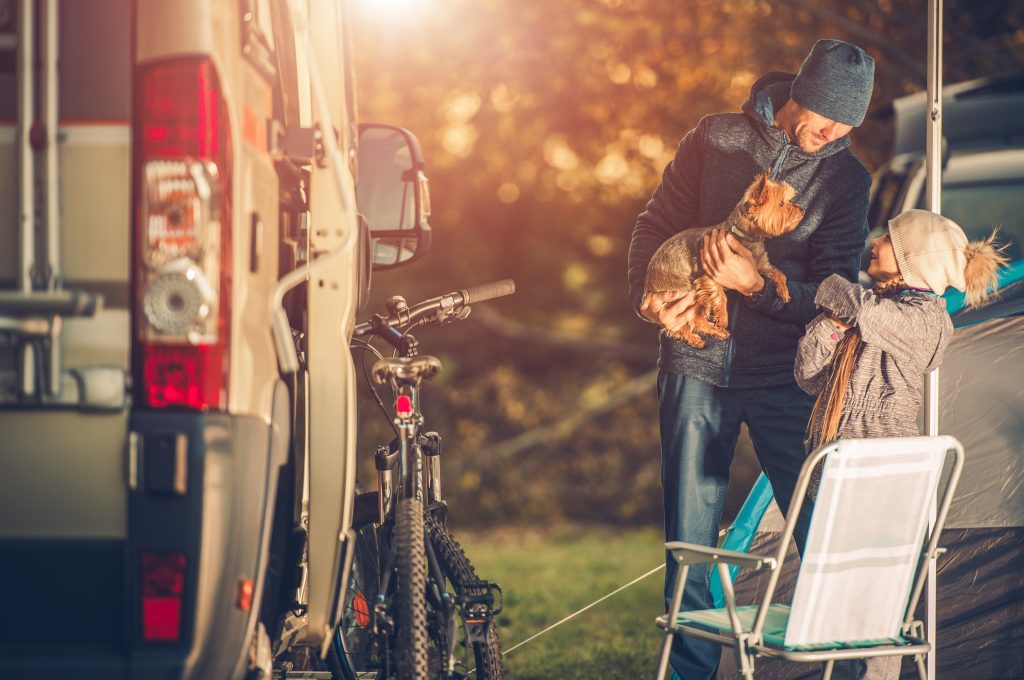 What's better than an open-air holiday in beautiful natural surroundings? An open-air holiday in the company of your furry friend! Travelling with a pet does require some organisation though, so we've put together the most important things to keep in mind and to pack when going on a campervan holiday with a dog.
Cooking in a campervan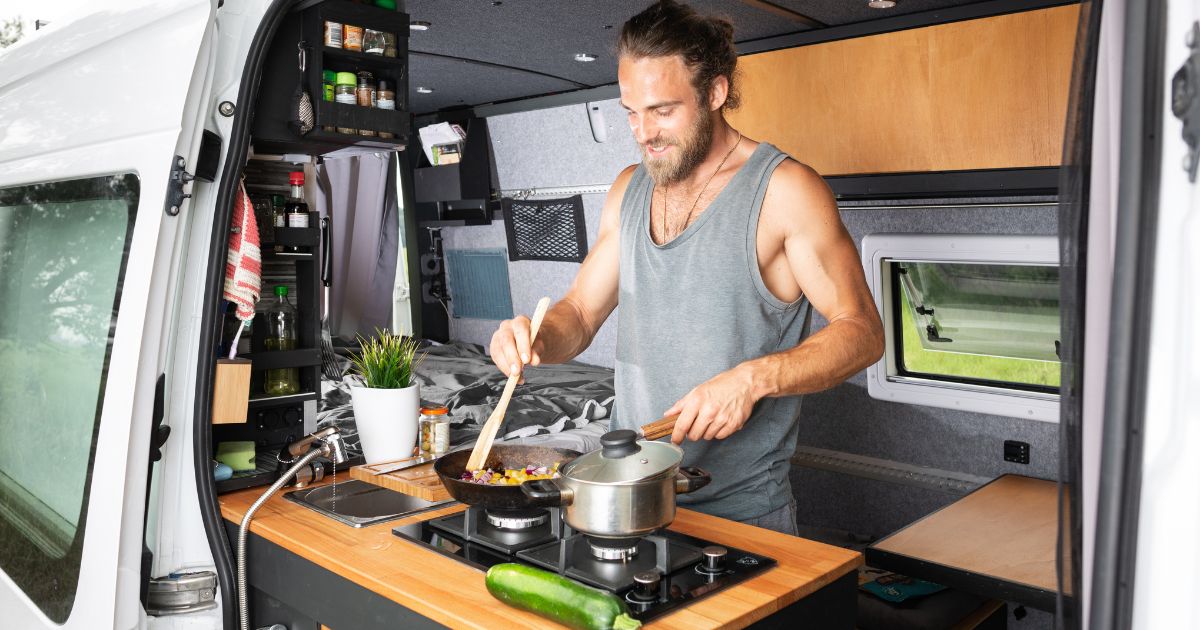 Who said that campervan food has to be boring and repetitive? We've put together a list of yummy and easy-to-make recipes, to add variety to your campervan holiday menu. From vegetarian options to spicy variations, you're sure to find a few that will please your palate!
Motorhome security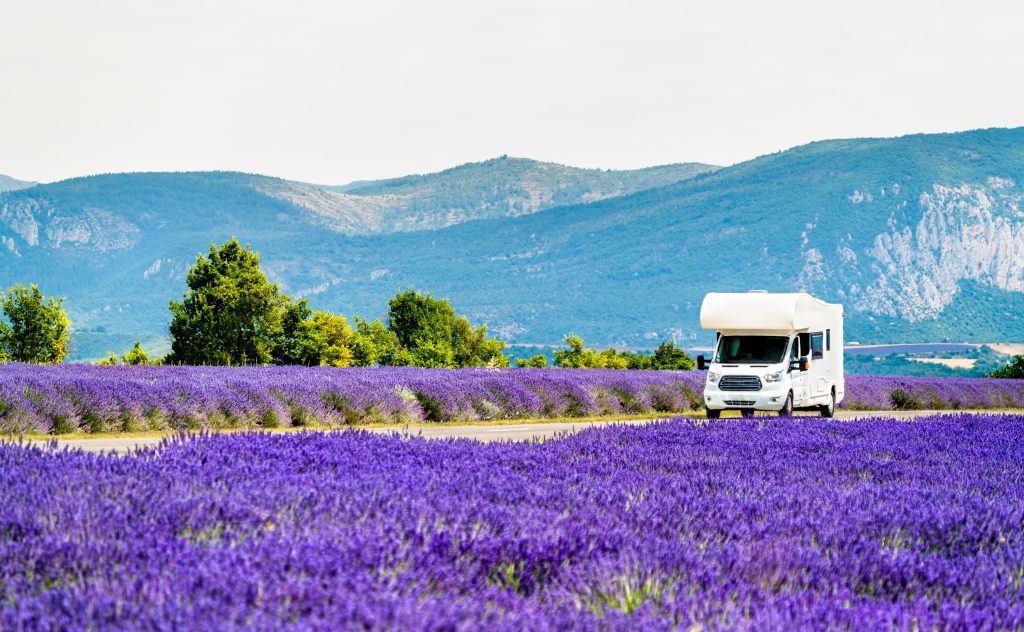 Nothing is more exciting than hitting the road with your family and exploring new areas and places every day. But you want to be sure you're considering and mitigating any possible risks that could mar your adventure. Read our article for useful campervan security tips.
Best destinations for a campervan holiday
Although having a home on wheels gives a fantastic freedom to occasionally spend the night in the middle of nowhere, you'll find that a campsite – with its bathrooms, leisure facilities and company – offers lots of advantages, especially when holidaying en famille. Kids come alive in the company of other kids and we haven't met a child yet who doesn't love a pool! The vast majority of our campsites have pitches designed for campervans and larger motorhomes, so just enter destinations and dates into our online campsite booking tool to find campervan sites around Europe.
Not sure where to choose? Well, France has by far the most campsites in Europe and is very campervan friendly. But recent research we've done indicates that Croatia and the Netherlands are also top places to go for a campervan holiday. You can browse our campsites in each country here:
Not sure where to go or what there is to do there? Have a read of our
They will give you an overview of the best places to holiday in Croatia and the Netherlands with a campervan, to help you plan your trip.
As for France, check out some of our resources below.
Organising a campervan holiday in France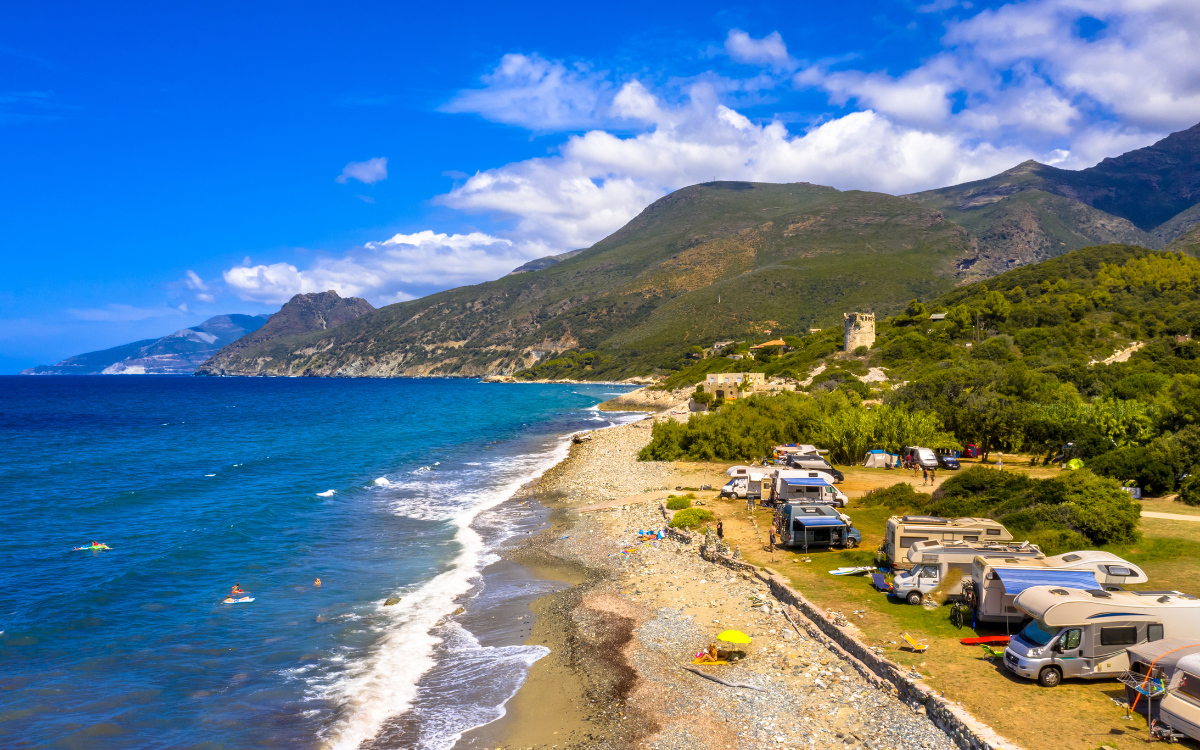 Should you book your campsites in advance? How much does it cost to travel in a campervan through France? What are France's safety laws and regulations? Read this article to find out what you need to be aware of for a campervan adventure in France.
Campervan holiday inspiration: France

France is one of the best destinations in the world for outdoor and camping holidays, boasting a vast array of campsites suitable for all sorts of open-air holidays. If you are thinking of travelling with your own campervan to France (or renting one), you'll have such a choice of places to go that it can be mind-boggling! We have put together a list of the best destinations in France for a campervan vacation. Whether you're after an action-packed holiday, wine-tasting, cultural attractions or some relaxing time in nature, you'll find something the perfect place to go on this list!
Campervan holiday inspiration: Italy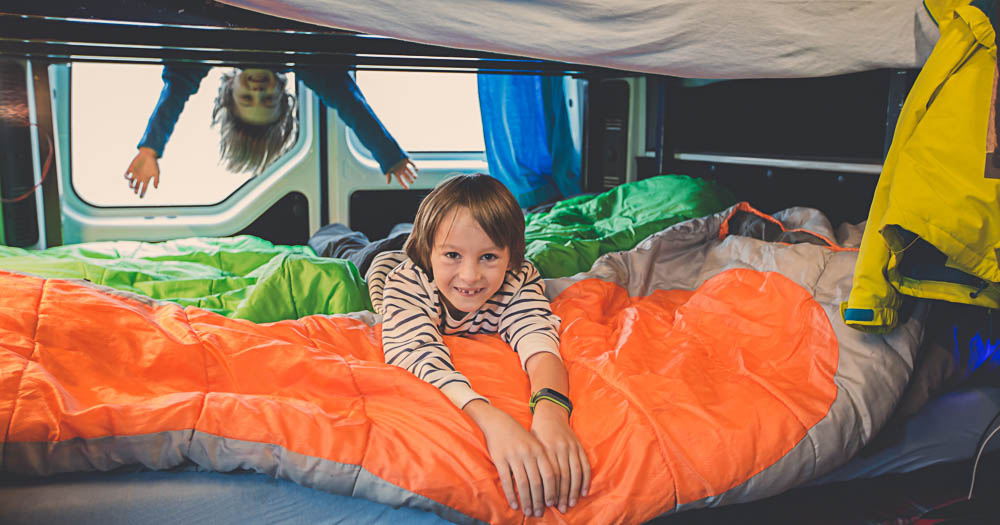 Italy – another of the world's most popular destinations – is also amazing for open-air and campervan holidays and we have lots of campsites throughout Italy bookable online too. If you are thinking of taking your campervan to Italy (or renting one), you'll have a vast array of choices of places to go. We have put together a list of the best destinations in Italy for a campervan holiday with kids. Open space and outdoor activities are on the cards in these great spots.
Campervan road-trip inspiration: Spain, France & Italy
Want to get a taste of what it's like to take a campervan road-trip in Europe? Take a trip with Chiara from Campsited, who travelled from Huelva in South Spain to Milan in Northern Italy with her trusty van, Romeo!
We hope the resources on this page will be helpful to you in your campervan adventure.
If you need to hire a campervan or motorhome or just want to find out more about them, including costs, take a look at our motorhome hire page.